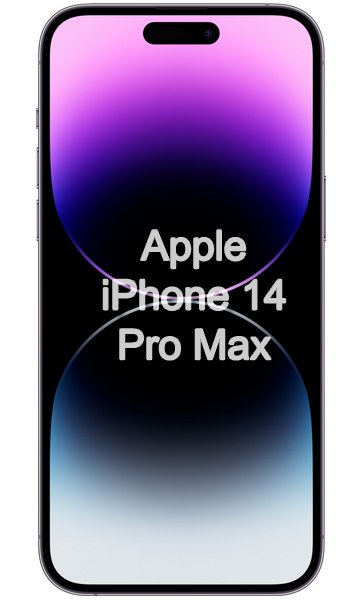 Intro
iPhone 14 Pro Max is not only the most advanced phone on the market, but also offers an incredible experience with its new Dynamic Island notification display feature. It also boasts exceptional camera capabilities, including a 48MP primary camera, an always-on display, a unique video recording mode, and exceptional battery life. Although it may be expensive, it is worth the investment as it is the best phone available.
Before reading the full review, you can familiarize yourself with the detailed Apple iPhone 14 Pro Max specs or watch the video below the article.
Pluses
Superior 48MP camera
Very smart dynamic island
Durable battery
Always on display
Impressive action mode for video
Cons
The lack of a SIM card slot will annoy some
Still only charges 20W
A little thicker and heavier
Specifications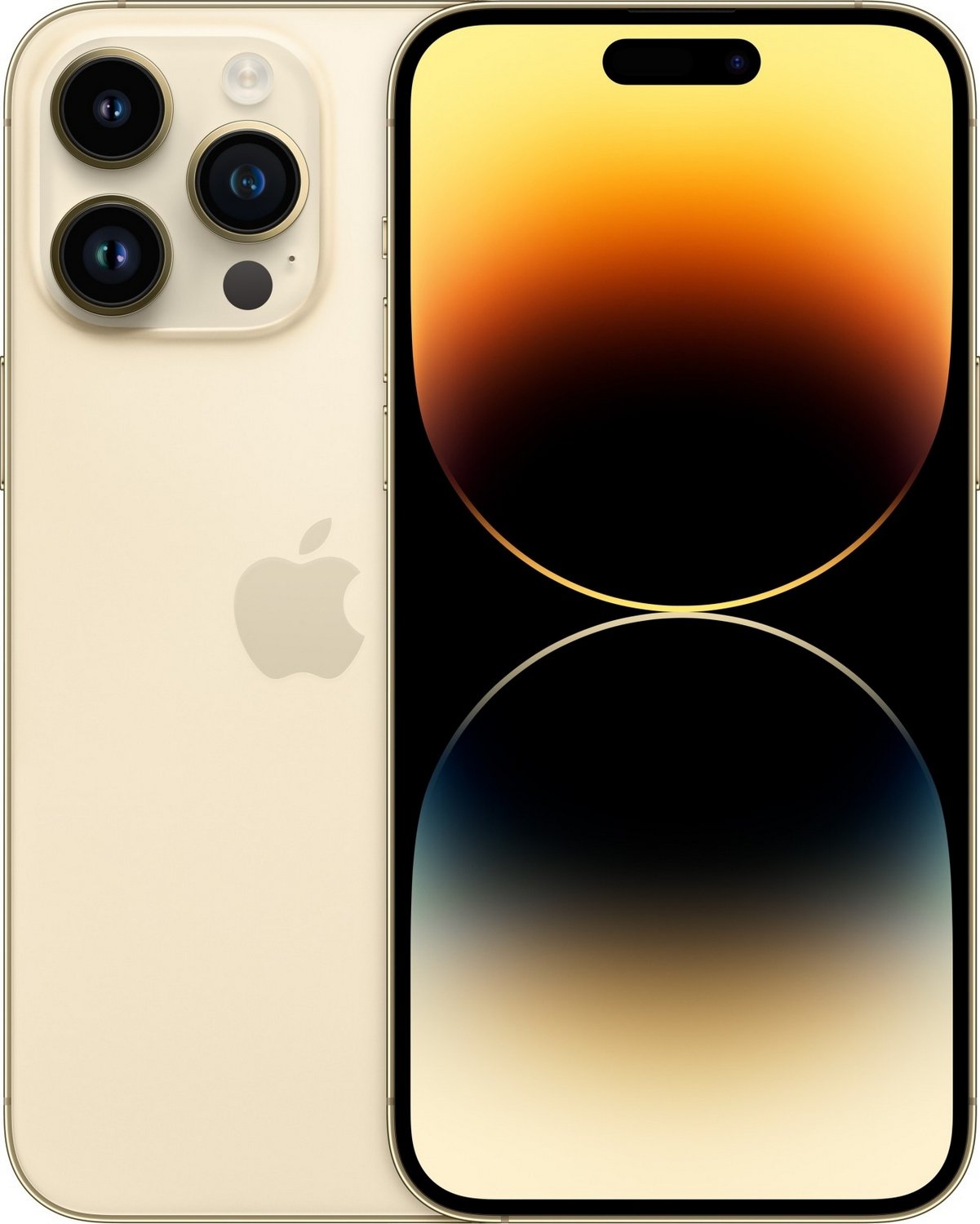 Release date: 2022, September 07
Colors: Space Black, Silver, Gold, Deep Purple
Dimensions: 160.7 x 77.6 x 7.9 mm.
Weight: 240 g.
Screen: 6.7" inc, 1290 x 2796, LTPO Super Retina XDR OLED
Camera : Triple, 48MP
Chipset: Apple A16 Bionic (4 nm)
CPU: Hexa-core (2x3.46 GHz Everest + 4x2.02 GHz Sawtooth)
Memory: 128GB 6GB RAM, 256GB 6GB RAM, 512GB 6GB RAM, 1TB 6GB RAM
Battery: 4323, Li-Ion, non-removable
Network: GSM / CDMA / HSPA / EVDO / LTE / 5G
Operating system: iOS 16
Sensors: Face ID, accelerometer, gyro, proximity, compass, barometer
Price
The iPhone 14 Pro Max is available with a starting price of $1099 / £1199 making it one of the most expensive phones. Base storage remains at 128GB, which may not meet the expectations of some users. However, you can upgrade to 256GB for $1,199 / £1,309, 512GB for $1,399 / £1,529 and 1TB for $1,599 / £1,749.
Design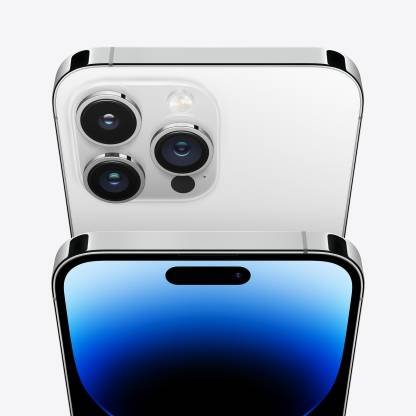 At first glance, what catches the eye is that the notch has been replaced by a pill-shaped notch (known as Dynamic Island) and the camera bump is even bigger. The three camera lenses on the back of the phone and the flash are larger and take up a significant amount of space.

The iPhone 14 Pro Max is also slightly heavier and thicker than its predecessor, measuring 6.33 x 3.05 x 0.31 inches and weighing 8.47 ounces, compared to 6.33 x 3.07 x 0.3 inches and 8.46 ounces for the iPhone 13 Pro Max. It comes in four color options: Deep Purple, Silver, Gold and Space Black. The overall design is elegant, with the same water resistance - IP68.

One feature missing from the iPhone 14 Pro Max is the SIM card slot. Like removing the headphone jack in the past, Apple has replaced it with eSIM technology for US models.
Dynamic Island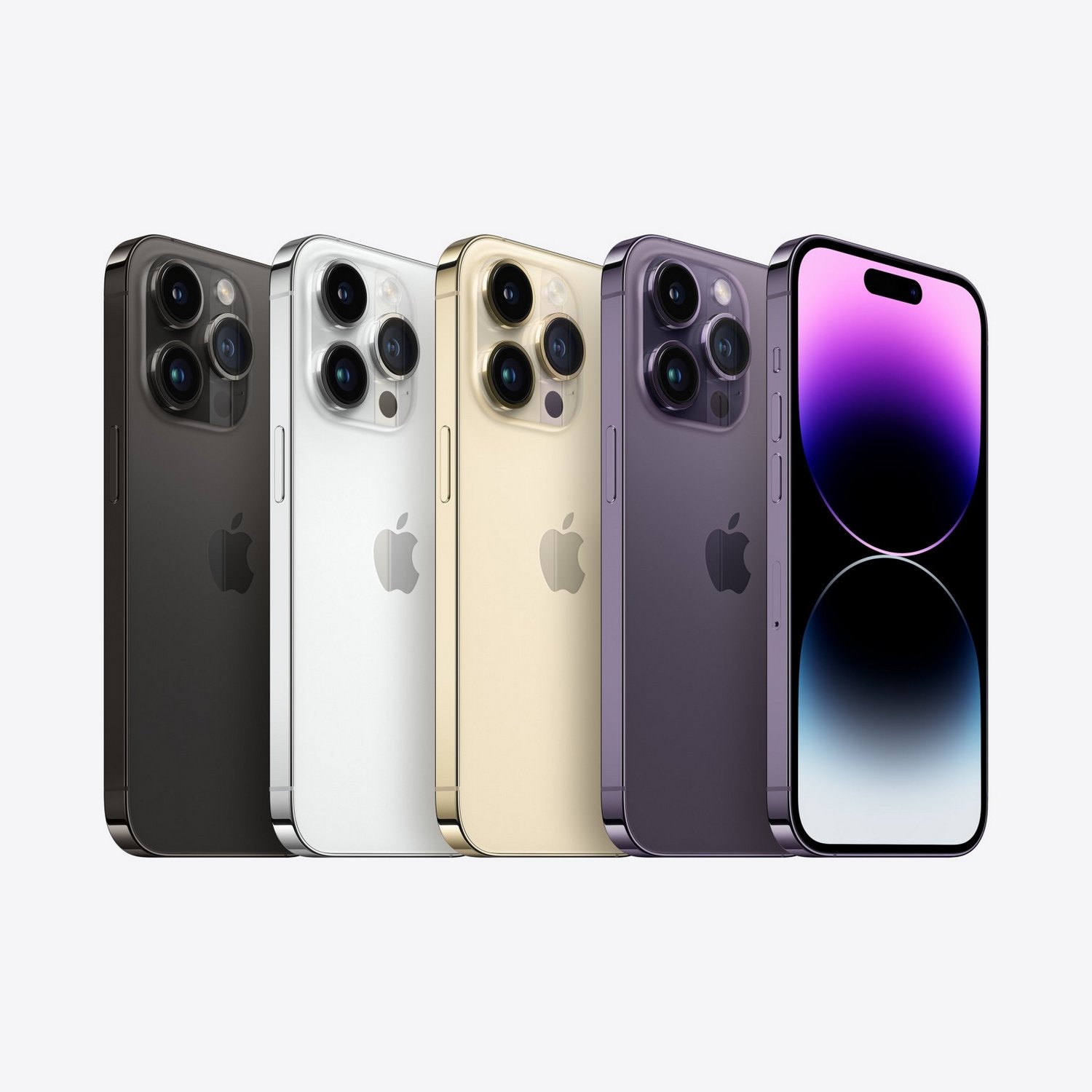 Dynamic Island is a unique and innovative feature of the iPhone 14 Pro Max. Apple didn't just reduce the size of the notch and move it down, but also found a way to make it useful and even fun. Dynamic Island not only houses the TrueDepth camera, but also functions as a mini dashboard, providing access to information regardless of the app you're using.
For example, when you open Apple Music or Spotify and then swipe back to the home screen, you'll see the album art displayed on the left side and a mini wave animation on the right. Pressing and holding Dynamic Island will open a larger window showing track progress and playback controls, or you can press once to launch directly in the app.
The Dynamic Island feature has many other uses besides music and can be integrated with various applications. For example, it shows the status of your timer, the next direction to take in Maps, the status of incoming and outgoing calls, and more. You can even have two live activities shown side by side on the island. Apple has made the Live Activity API available to developers to provide more Dynamic Island experiences such as sports scores, food delivery status, ride-sharing information, and more.
Always-on display and screen quality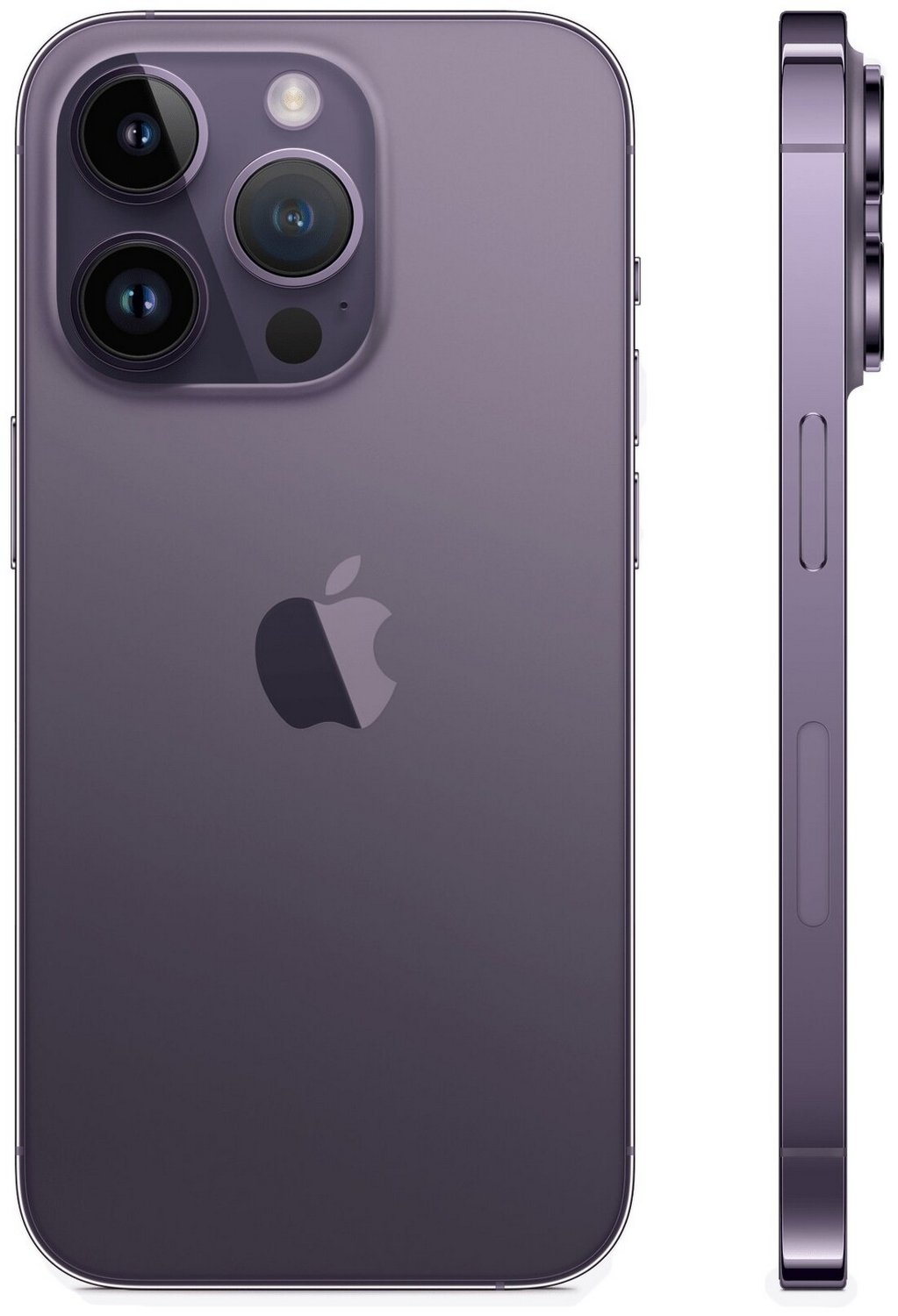 Apple's implementation of Always-on display in the iPhone 14 Pro Max is a more immersive experience compared to Android phones, although it does require some setup. The refresh rate of the iPhone 14 Pro Max display can be reduced to 1Hz, and Apple has designed its AOD to reflect the lock screen, but at a much lower brightness level. Always-on display is also smart enough to turn off when you put iPhone 14 Pro Max in your pocket or face it on the table.
Cameras
The iPhone 14 Pro Max introduces a new camera system, including a 48MP main wide sensor for the first time. By default, the sensor combines every four pixels into a single "quad-pixel" to optimize for better light capture in 12MP photos. However, users also have the option to use the full 48MP resolution in Pro RAW mode for maximum detail, which is ideal for processing. Additionally, the 48MP camera allows for a new 2x zoom option in addition to the 12MP 3x. However, it doesn't have the ability to zoom as much as the Galaxy S22 Ultra's 10x dual optical zoom setup.
The iPhone 14 Pro Max also boasts a new 12MP ultra-wide camera that's almost twice as large as its predecessor and a 12MP TrueDepth camera that now offers autofocus and a faster f/1.9 aperture for improved low-light photography. This improved low-light performance is a major theme throughout the phone, thanks to the A16 Bionic Photonic Engine chipset, which improves brightness and color in photos captured by all cameras. Users can shoot 48MP photos by enabling the Apple ProRaw feature and setting the ProRaw resolution to 48MP in the Settings app.

Recently, some users have reported that the iPhone 14 Pro and Pro Max tend to produce over-processed photos. Popular YouTuber, Marques Brownlee, also highlighted this issue in a video and suggested that the reason for this might be that the balance between software and hardware on the iPhone 14 Pro Max might not be optimal. This can lead to excessive image processing by the software, although the phone has a high-resolution 48MP camera that does not require such heavy processing.
Video
The iPhone 14 Pro Max has two major video capture upgrades. The first is Action mode, and the second is increased 4K resolution in Cinematic mode.

With Action mode, users can stabilize footage while recording. This feature is especially useful when the photographer and subject are in motion. It's worth noting that resolution is limited to 2.8K, as Apple crops the footage to make the effect work.

When comparing the iPhone 14 Pro Max's Action mode to the Galaxy S22 Ultra's Super Steady Mode, it's seen that both phones produce equally smooth shots while moving upwards. Downstream video, however, looked more stable on the iPhone 14 Pro Max, as the S22 Ultra's footage is slightly shakier but brighter.
Productivity
The iPhone 14 Pro Max is powered by the A16 Bionic chip, which is the first chip created using a 4-nanometer process by Apple. It's one of the fastest chips in a phone. The processor is rated 10% faster than the A15 Bionic, but offers 50% more memory bandwidth, which improves the gaming experience.
The iPhone 14 Pro Max performed slightly slower in a video editing test, taking about 30 seconds to transcode 4K video to 1080p in the Adobe Premiere Rush app, compared to about 25 seconds for the iPhone 13 Pro Max. Other devices like the Galaxy S22 Ultra and Galaxy Z Fold 4 take around 47 seconds and 45 seconds. However, the main concern with the iPhone 14 Pro Max is its storage capacity as it only comes with 128GB, which may not be enough for large files like 48MP photos, 4K videos and top games.
Battery
The iPhone 14 Pro Max boasts long battery life, thanks in part to its more efficient chip. As tested, the device has an average battery life of around 13 hours, which puts it near the top of their list of best phone battery life.

For example, after charging up to 90% and using the phone for several hours for various activities such as downloading apps, playing music, and taking photos and videos, about 60% remains available.

The iPhone 14 Pro Max's charging capabilities aren't as up-to-date as Android devices, as it only supports 20W charging, which is slower than other phones on the market. In tests, it is observed that charging the device from 0 to 40% takes about 30 minutes, which is slightly less than what Apple claims it can achieve. In comparison, other devices like the Galaxy S22 Ultra and OnePlus 10 Pro have faster charging speeds and charge to a much higher percentage in the same amount of time.
Application: Emergency SOS and crash detection
iPhone 14 Pro Max received two new safety features. The first is Emergency SOS via satellite, which uses new antennas and software to connect to satellites when there is no cellular or Wi-Fi signal. This feature allows you to receive help from emergency services close to your location. The second feature is Crash Detection, which uses iPhone 14's improved accelerometer and gyroscope to detect car crashes.
iOS 16
iPhone 14 Pro Max comes with iOS 16 operating system pre-installed. This update brings many new features, such as the ability to customize the lock screen with widgets, photos and more, and display them on always-on display.

Other notable features include the option to undo sending and edit texts, a new password replacement called Passkeys, a new fitness app, and the long-awaited battery percentage indicator.

Additionally, later updates like iOS 16.1 introduced iCloud Shared Photo Library, which makes it easier to share and edit photos with family members, as well as live activities such as sports scores, shared trips, and more.
Conclusion
The iPhone 14 Pro Max is the best big-screen phone available, and its high price is justified by its outstanding display, superb cameras and exceptional battery life. The Dynamic Island feature is remarkable, allowing you to quickly access important information without having to switch between multiple apps.

In addition, those who like to shoot videos will appreciate the new Action mode for smoother shots and Cinematic mode. While the always-on display works well, it may require some tweaking based on personal preference.

The size and weight of the phone, as well as the lack of fast charging compared to other devices, are not ideal. Additionally, the lack of a SIM card slot can be problematic for international travelers, who may not have access to carriers that don't support eSIM functionality. Overall, though, the iPhone 14 Pro Max is an impressive phone that offers pro-level power and is a joy to use.
Apple iPhone 14 Pro Max video review
Disclaimer: The information presented in this article is based on our team's personal experience with the Apple iPhone 14 Pro Max and third-party sources. While every effort has been made to provide accurate and reliable information, readers should keep in mind that this is a subjective assessment. The writing of this article was not paid for or sponsored by Apple.