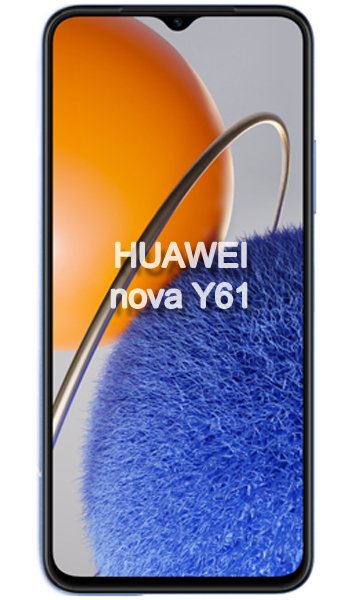 Intro
As a tech enthusiast, I was excited to test out the device's promises of long battery life and improved specs. With its impressive triple 50MP camera system and 6 GB RAM, this smartphone definitely caught my attention. I was curious to find out if it would live up to its reputation as a reliable gadget that wouldn't badly affect my wallet. So, let's take a closer look at the Huawei nova Y61 and see if it really delivers on its promises.
Before reading the full review, you can familiarize yourself with the detailed Huawei nova Y61 specs or watch the video below the article.
Specifications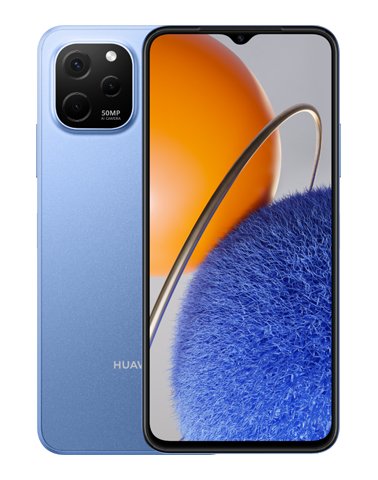 Release date: 2022, November 01
Colors: Sapphire Blue, Mint Green, Midnight Black
Dimensions: 164.3 x 75.8 x 8.9 mm.
Weight: 188 g.
Screen: 6.52" inc, 720 x 1600, IPS LCD
Camera : Triple, 50MP
Chipset:
CPU: Octa-core
Memory: 64GB 4GB RAM, 64GB 6GB RAM
Battery: 5000, Li-Po, non-removable
Network: GSM / HSPA / LTE
Operating system: EMUI 12, no Google Play Services
Sensors: Fingerprint (side-mounted), accelerometer, proximity, compass
Design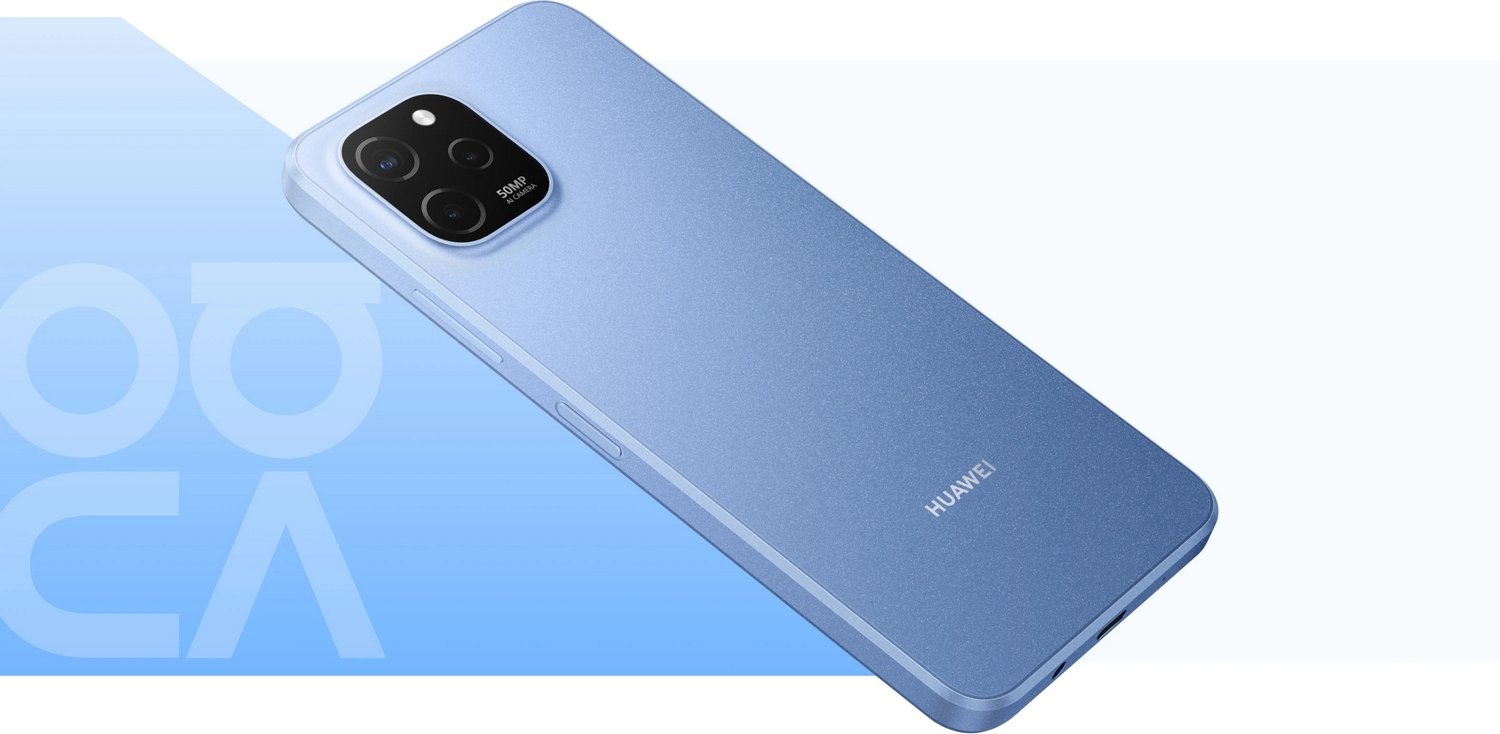 I was very impressed,as I got my hands on the Huawei nova Y61 in the lovely Mint Green variant. Upon opening the box, I was struck by how unique and refreshing this color is for a smartphone. It was definitely different from the usual black or silver phones I was used to seeing. 
The "star effect coating" design on the back panel made the phone look like a bright galaxy when placed under the light.
The shape of the phone made it easy to use and I appreciated the fact that it wasn't too heavy or bulky. The power button and volume rocker were conveniently located on the right side, with the added bonus of the power button acting as a fingerprint scanner. 
On the left side is the SIM card slot, which can accommodate two nano SIM cards or one nano SIM and a MicroSD card.
The camera setup with the placement of 3 cameras and the flash in the top right corner is reminiscent of the iPhone, and the 50MP AI CAMERA label adds a touch of prestige. However, I noticed that due to the protruding camera, the phone did not stand steady when placed on a flat surface, even with the provided case.
I was pleased to see that the phone has a USB-C port, which made charging and transferring files more convenient. 
However, I found it strange that the speakers were located at the top of the phone rather than the bottom where I'm used to seeing them. This meant they were obscured when playing games or watching videos in landscape mode.
The build quality of the Huawei nova Y61 is impressive, with the polycarbonate plastic material making it look and feel high quality. The mint green variant I had didn't feel like a budget one at all, and I admired the subtle flickering effect on the back cover. 
The included silicone case was a nice touch, but I liked the design of the phone too much to cover it up.
Overall, the design of the Huawei nova Y61 was a winner for me. The mint green color and "star effect finish" made it stand out from other phones, and the shape made it easy to hold. The USB-C port was welcome, although the speaker placement was a bit awkward. The phone looked and felt upscale, and the included case showed that Huawei had taken care of protecting its product as well.
Camera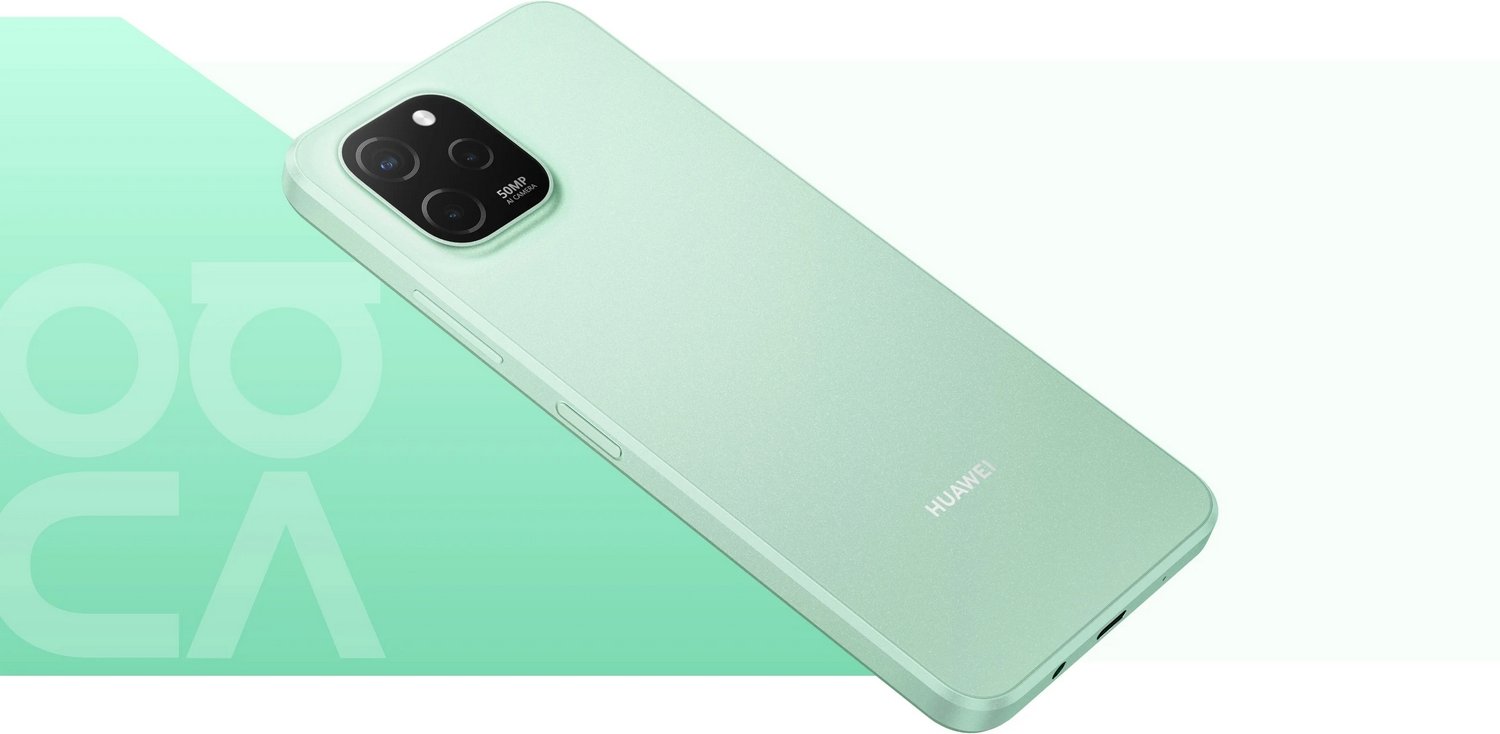 When it comes to the camera department of the Huawei nova Y61, I am impressed with its specifications. With a 50MP main camera, a 2MP macro camera and a 2MP depth camera on the rear panel and a 5MP selfie camera on the front, it certainly delivers quite a score for a budget smartphone.
The default camera app has many features like Portrait, Night, Aperture, Photo, Video, Slow-Mo, Panorama, Light Picture, Timeline, Moving Picture, Stickers, Super Macro and High Quality modes. 
One interesting addition to the app is AI Lens, which is Huawei's alternative to Google Lens. It has features like code scanning, instant translation, shopping, calorie counting and identification that can be useful in certain situations.
In terms of photo quality, the 50-megapixel main camera captures good detail in well-lit environments but struggles in low-light areas. Night mode takes 5 seconds to capture an image, which can result in soft details and possible blur if your hand shakes. The night photo mode also struggles to balance light exposure, resulting in blown highlights.
To get the most out of the 50-megapixel main camera, you need to set it to High-Res mode, which gives sharper detail compared to the 8-megapixel output of Photo and Portrait modes.
I also appreciate the variable aperture feature, which simulates the blur effect of expensive lenses in cameras. It produces some interesting results that stand out on social media.
Although there's no OIS, the phone seems to have some sort of stabilization, but the results can sometimes be shaky. Overall, the Huawei nova Y61's camera has some limitations, but it's more than capable of producing decent photos for your social media profiles.
Display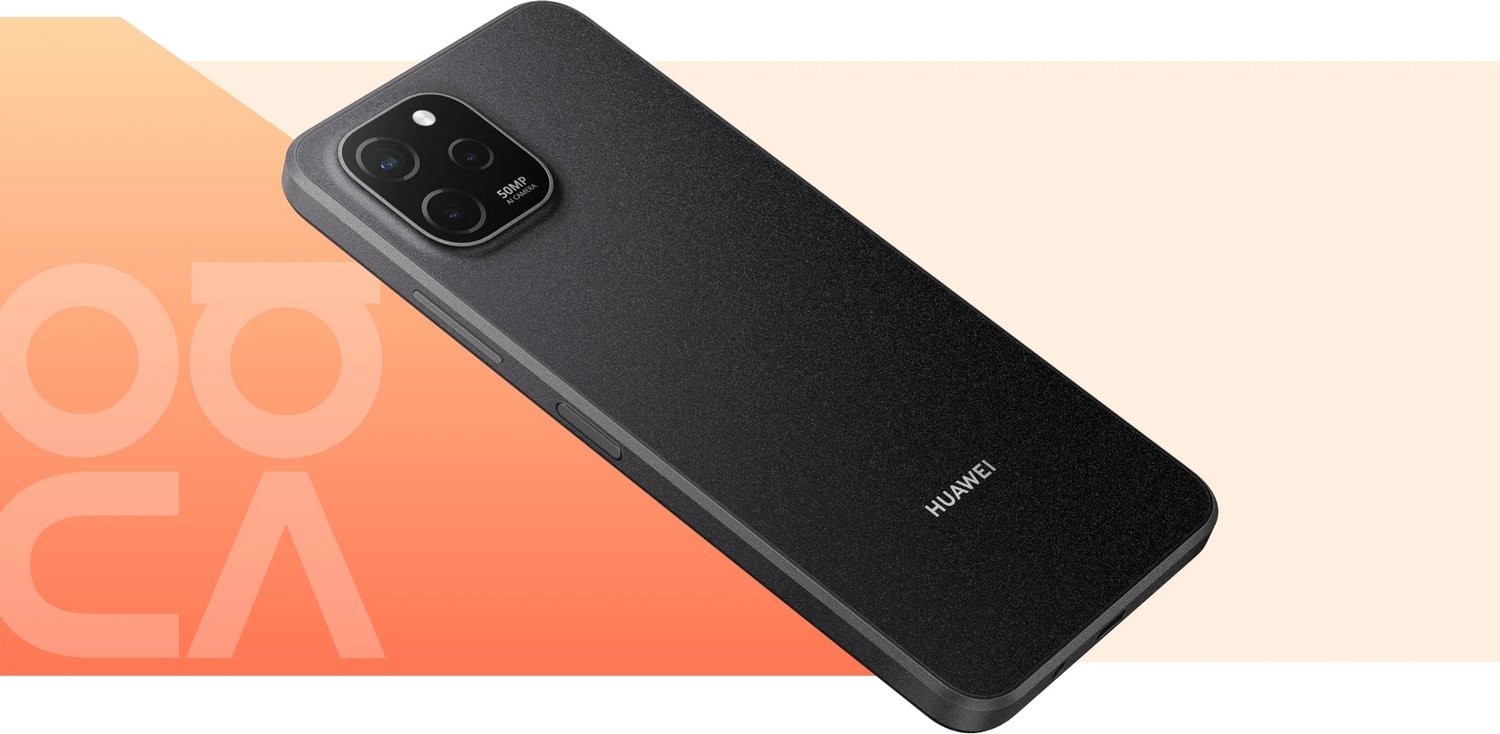 When I first saw the Huawei nova Y61, I was immediately drawn to its huge 6.52-inch IPS LCD display. The screen has a resolution of 720×1600 pixels with an aspect ratio of 20:9 and a refresh rate of 60 Hz. 
When I examined the display further, I noticed that the bezels are quite thick and there is a "drop" style camera. Unfortunately, since this was only an LCD display and not an AMOLED display, the thickness of the bezels was more noticeable.
Despite the thick bezels, I was impressed with the default display settings. The color mode was set to "Vibrant" and the color temperature was set to the default, resulting in a neutral and vibrant display. 
Viewing angles were decent and colors were rich and vibrant. Overall, I was pleased with the Huawei nova Y61's display performance.
Performance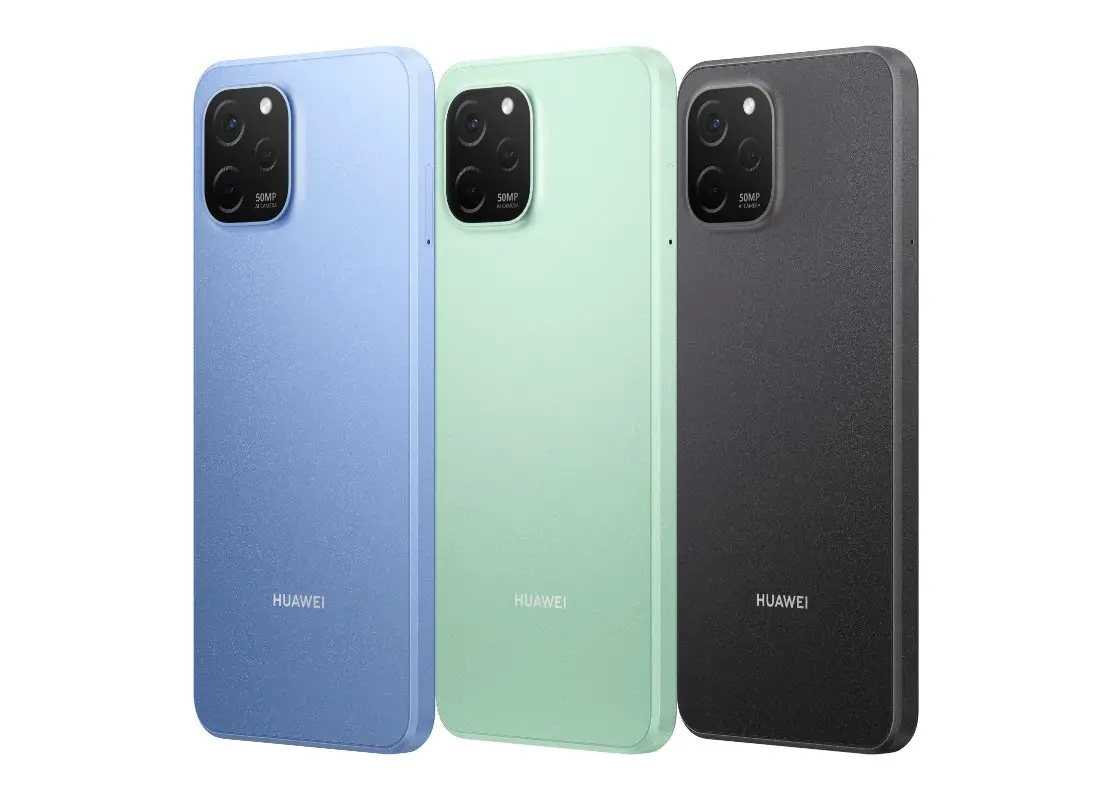 The phone runs on an octa-core HiSilicon Kirin 710 processor clocked at 2.0 Ghz, coupled with 6 GB of RAM and 64 GB of internal storage. I was able to navigate the phone smoothly, and the apps were responsive quite quickly, making the overall experience decent.
One downside of the phone is that it doesn't come with Google PlayStore, and only has AppGallery to be able to install apps on this phone. However, I found a new way to have Google PlayStore on a Huawei device using "GBox" which gives you the apps you need like Google apps (Google Drive, Gmail, Youtube, etc). It's not quite the same level as a smartphone that comes with Google Play Store, but it does the job.
Unfortunately, I had trouble playing high demand games like CODM and Genshin Impact due to the outdated versions of the games and the lack of Google Play Store on this phone.
The security feature on the Huawei nova Y61 is okay, with a side-mounted fingerprint sensor on the power button and slow face unlock. 
Overall the Huawei nova Y61 is a budget smartphone that performed well for me, with the only downside being the lack of Google services, which could be a big issue depending on the user. 
Battery
I've been using the Huawei nova Y61 for a few days now and I have to say I'm impressed with its battery life. With a 5000 mAh battery and a 22.5w fast charge, I was able to get through a whole day without having to charge. 
I used the phone for social media, streaming videos and taking photos. Even with heavy use the battery did not let me down.
I decided to run battery benchmarking software on the phone and the result was 14 hours and 16 minutes. That's pretty amazing considering other phones with the same battery capacity only achieve around 13 hours. I can confidently say that the battery life of the Huawei nova Y61 is one of its strongest features.
Plus, the phone is equipped with HUAWEI SuperCharge technology, which means I can charge the phone quickly and get back to work in no time. It's reassuring to have a powerful battery in a budget phone like this. I was pleased that I didn't have to worry about charging the phone as often as I usually do with other devices.
I also appreciate that the phone has a USB-C port, which is more user-friendly and reversible than the old micro USB. I like that this feature is becoming standard on budget phones.
Price
Truth be told, I was hesitant to buy a phone at this price - 7,999PHP , but I was pleasantly surprised by the phone's specs and performance.
With 5 GB of actual RAM, the phone feels fast and responsive. The display is also impressive for a phone at this price. I can watch my favorite videos and play games without any lag. 
Overall, I am happy with my purchase and would recommend the Huawei nova Y61 to anyone looking for a budget phone with good specs and performance.
Conclusion
The phone is quite impressive - attractive design and good performance making it a reliable option for everyday tasks like browsing social networks or gaming. Even with its cheaper price, 5 GB of RAM allowed me to multitask seamlessly and without any lag.
However, one drawback I experienced was the need to install apps via APK or use alternative methods to restore to the Google Play Store, as the AppGallery is still missing many popular apps. 
If you're willing to work around these limitations, the Huawei nova Y61 is definitely a phone worth considering, especially if you're looking for a first phone for kids and teens. Overall, I highly recommend this phone for its features and affordable price.
Huawei nova Y61 video review
Disclaimer: The information presented in this article is based on our team's personal experience with the Huawei nova Y61 and third-party sources. While every effort has been made to provide accurate and reliable information, readers should keep in mind that this is a subjective assessment. The writing of this article was not paid for or sponsored by Huawei.