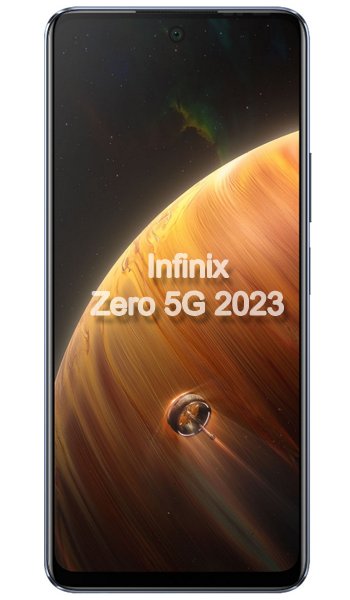 Intro
Introducing the Infinix Zero 5G 2023: A refreshing addition to the mid-range phone market. These days, a host of Chinese companies are producing smartphones, but one that may have flown under the radar is Infinix. 
Before reading the full review, you can familiarize yourself with the detailed Infinix Zero 5G 2023 specs or watch the video below the article.
Established just a decade ago, Infinix focuses mainly on the Asian and African market. However, the brand has earned a solid reputation as a manufacturer of good value for money devices and the Infinix Zero 5G 2023 is no exception.
Specifications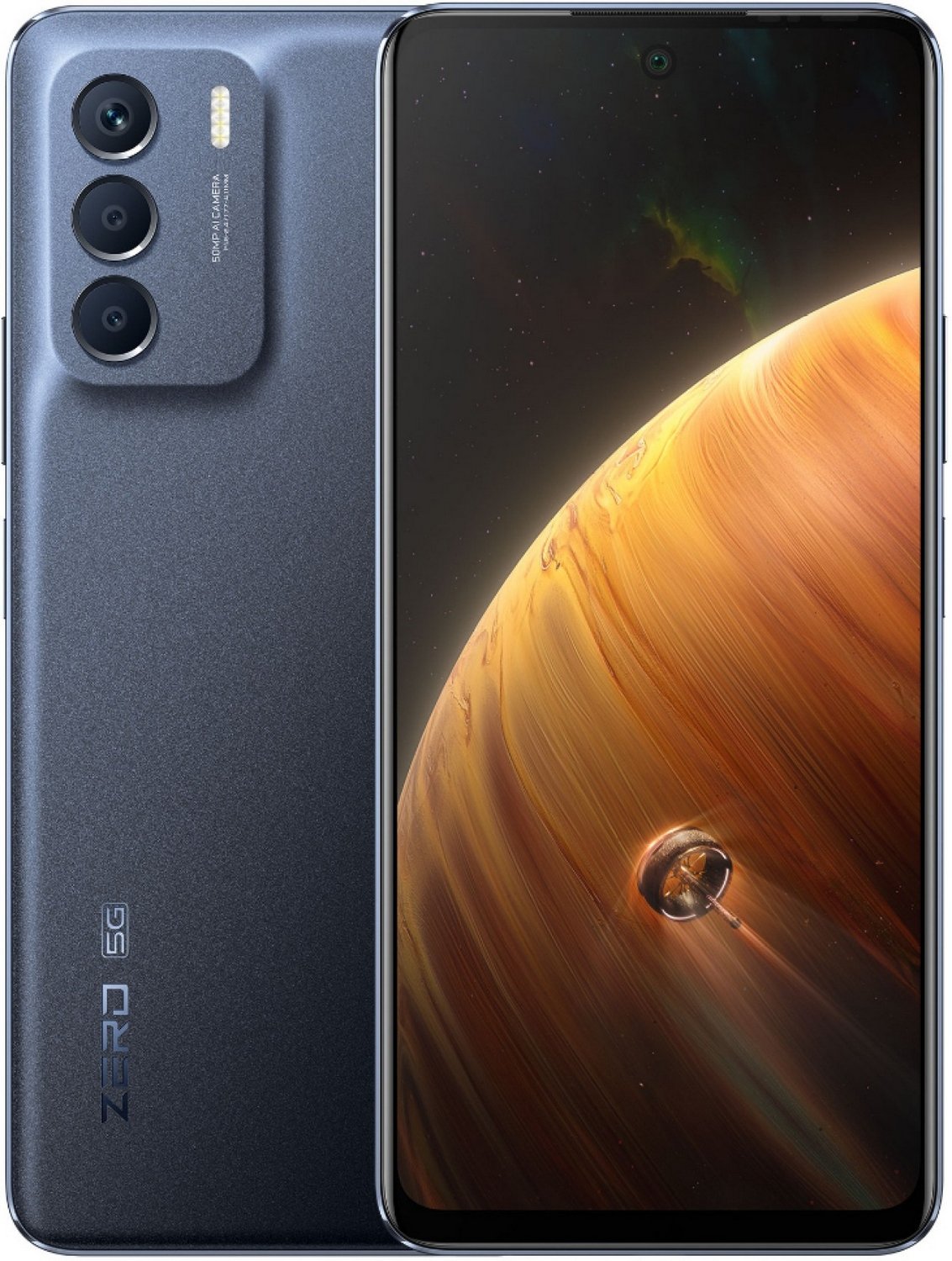 Release date: 2022, November 08
Colors: Pearly White, Coral Orange, Submarine Black
Dimensions: 168.7 x 76.5 x 8.9 mm.
Weight: 201 g.
Screen: 6.78" inc, 1080 x 2460, IPS LCD
Camera : Triple, 50MP
Chipset: Mediatek MT6877V Dimensity 1080
Mediatek Dimensity 920 (6 nm) - X6815D
CPU: Octa-core (2x2.6 GHz Cortex-A78 & 6x2.0 GHz Cortex-A55)
Octa-core (2x2.5 GHz Cortex-A78 & 6x2.0 GHz Cortex-A55) - X6815D
Memory: 256GB 8GB RAM
Battery: 5000, Li-Po, non-removable
Network: GSM / HSPA / LTE / 5G
Operating system: Android 12, XOS 12
Sensors: Fingerprint (side-mounted), accelerometer, gyro, proximity, compass
Design and build quality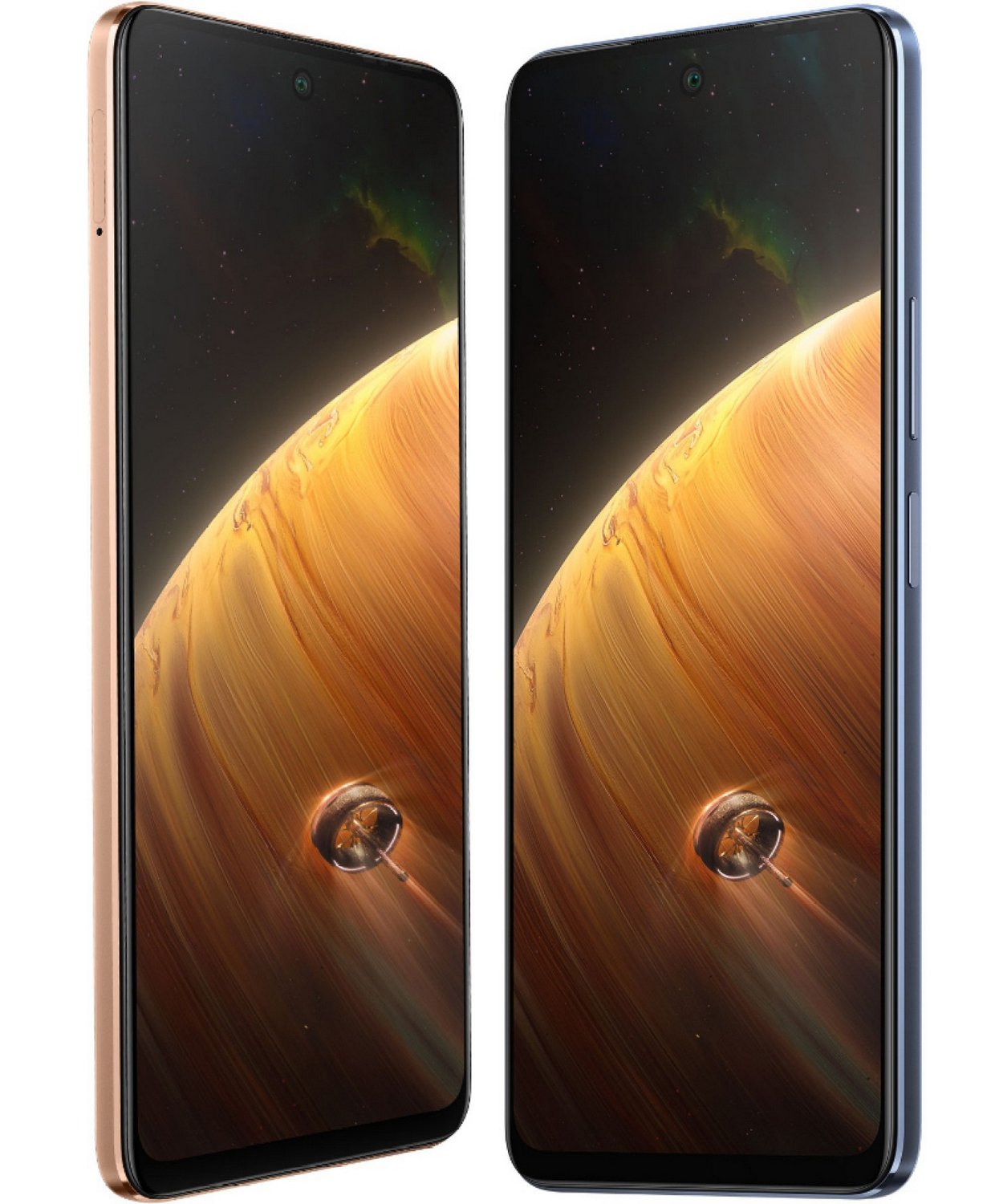 The Infinix Zero 5G 2023 may not be a particularly innovative phone, but its design manages to attract attention. The back of the phone has a premium look, with a reflective coating that resembles glass. However, it is made of plastic, making the phone less fragile and more durable than most premium phones. 
While this may make the phone look cheaper than it looks, it's a reasonable compromise that will certainly appeal to those who prioritize durability.
The rear camera bulge is barely noticeable and blends seamlessly into the back of the phone. Unlike some other phones, it doesn't stick out, making it easy to use the phone face up on a table.
The sides of the Zero 5G are also made of plastic, but have three key design features. The power button serves as a physical fingerprint scanner that's easy, quick to set up, and impressively reliable. 
The SIM card slot includes slots for two SIM cards and a microSD card, which is rare and a big plus for this phone. 
The phone also features a 3.5mm headphone jack, which is becoming increasingly rare in budget phones.
The front of the phone has a 6.78-inch display that is set in impressively thin bezels, although the chin is much thicker. The phone allows quick unlocking using your face, but is less secure than the fingerprint sensor. 
One-handed use is almost impossible due to the size of the phone, and its 201g weight makes it not lightweight.
Overall, the Infinix Zero 5G 2023 has a nice design on the back. Three colors are available: orange, white and black. The back is also engraved with the phone's branding in gold. The display is flat and large, with minimal bezels on three sides and a wider "chin". 
Display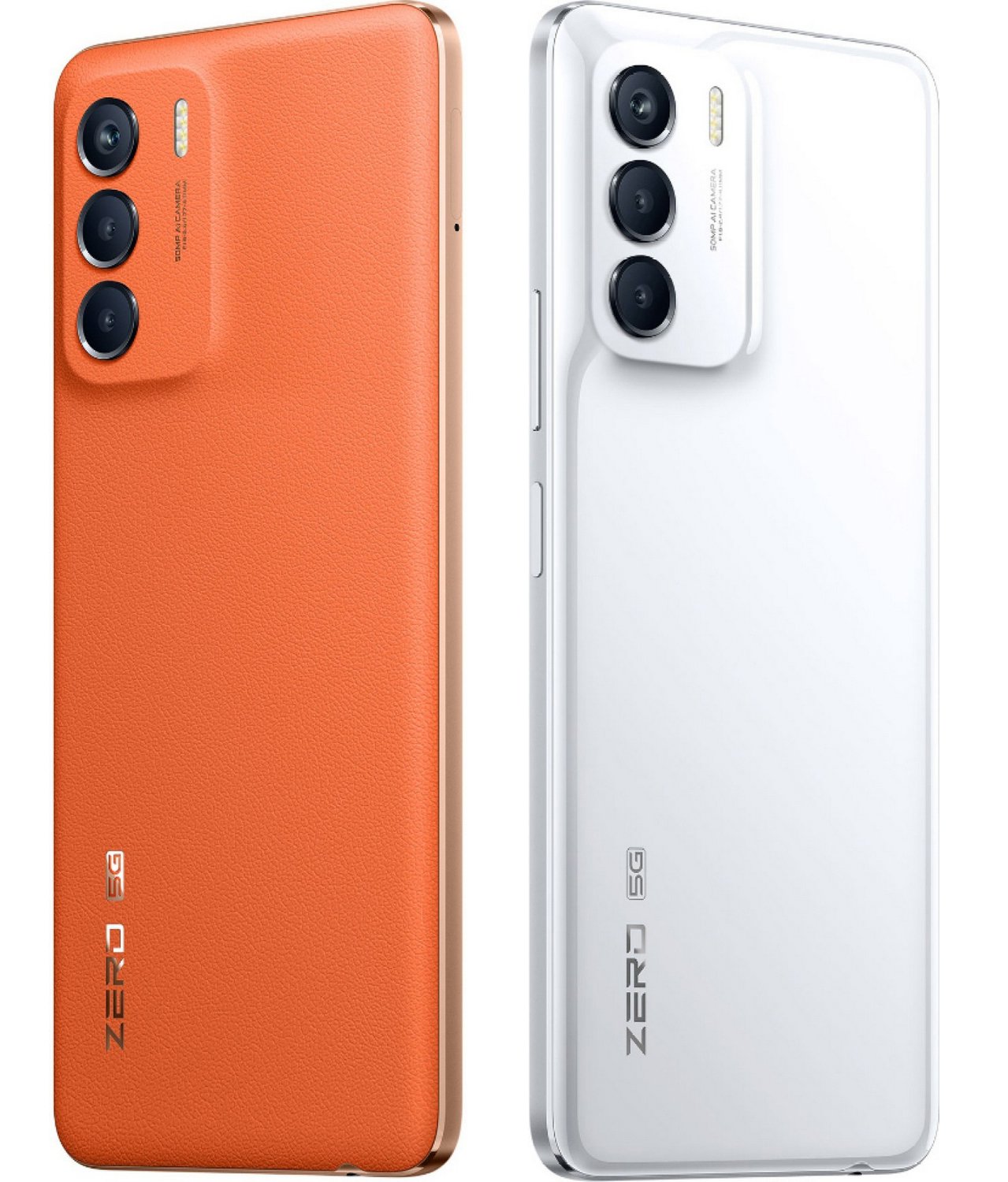 The Infinix Zero 5G 2023 boasts a 6.78-inch IPS LCD panel with 1080×2460 resolution and a high 20:9 aspect ratio, which is impressive considering the phone's budget starting price. 
The display is crisp and detailed, providing a vibrant picture that enhances social scrolling and video viewing. Thin bezels on the sides and top give an edge-to-edge feel, and picture quality is very good.
The refresh rate and touch sampling rate are essential for smooth and fast display response. The Zero 5G 2023 features a 120Hz refresh rate, making navigation on the phone smooth. Users can set it to 60Hz to conserve battery life, or use the auto mode that switches between the two, providing the best option for most people. 
The maximum display brightness recorded during testing was 513 nits, making it visible even in bright sunlight. 
Camera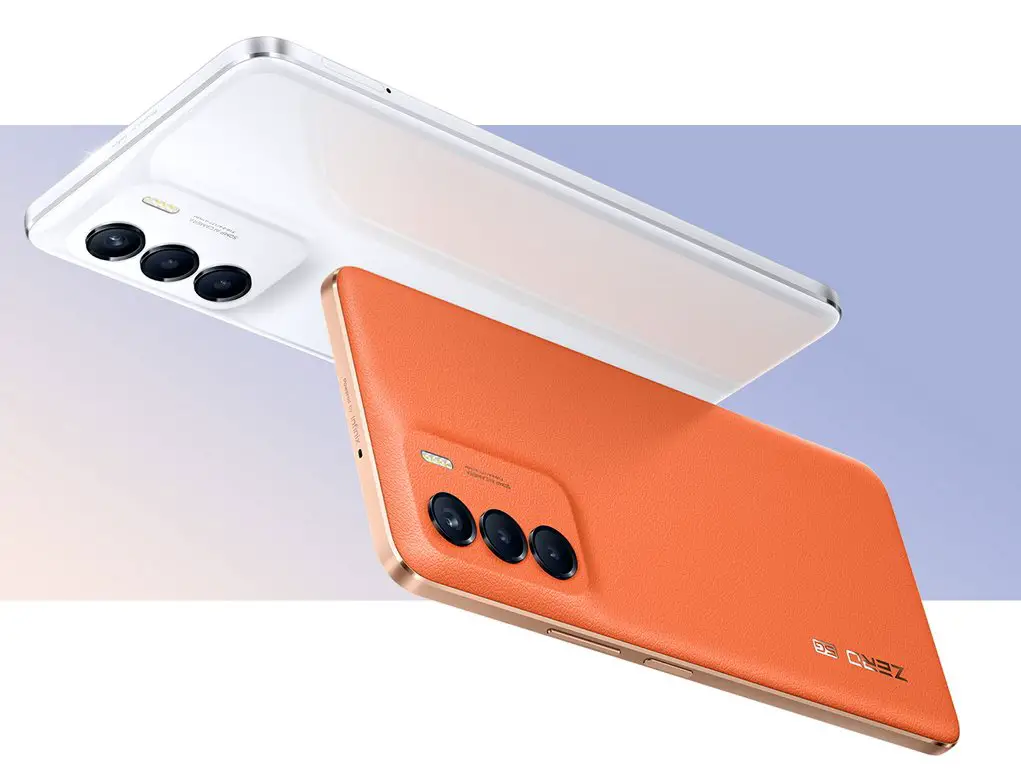 The Infinix Zero 5G 2023 features a 50MP main sensor that produces clear and crisp photos with decent dynamic range. However, it sometimes struggles with exposure, and Infinix still needs to work on HDR processing and white balance control. 
The depth sensor allows for attractive portrait-style background blur, making it ideal for taking portrait shots.
It also offers a 2MP macro camera and a 2MP depth camera. While the macro lens offers superb detail in close-up shots, it is unlikely to be used often. 
The depth camera is useful for portrait shots, but that means you'll be relying on just one sensor most of the time. 
This makes the Zero 5G less versatile than many phones when it comes to photography, and it lacks an ultra-wide sensor, which is harder to accept for those who regularly take landscape or group shots.
There's a 16MP selfie camera on the front that takes detailed selfies, but the default beauty mode should be turned off to avoid over-processing faces.Surprisingly, the front camera also has a dual-LED flash that lets you take better selfies at night.
The Infinix Zero 5G 2023 can shoot videos in resolutions up to 4K at 30fps, but the standard 1080p at 30fps will be enough for most people. However, the lack of any image stabilization means that footage with any motion at all doesn't look stable.
The cameras work fine in bright lighting, but become useless in low light conditions. Artificial lighting conditions also affect camera performance quite a bit. There are "Super Night Mode" and "Night Filter" features for low-light shots, but they don't perform well enough to make a significant difference.
Performance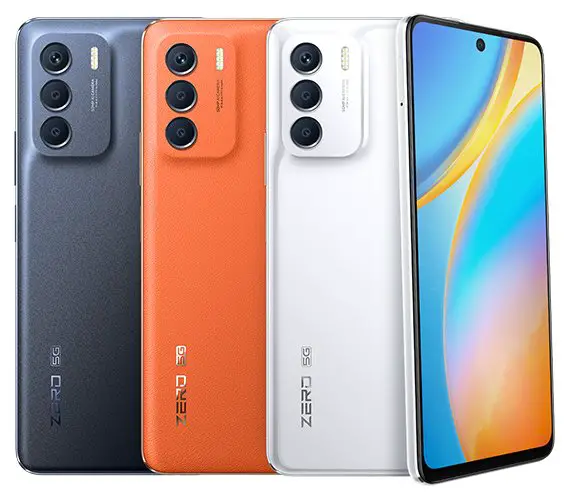 The Infinix Zero 5G 2023 is powered by MediaTek's Dimensity 1080 chipset, which is a step down from the flagship Dimensity 9000 series, but is still designed for use in mid-range phones. Despite its lower price of around $240, the chipset's performance is impressive and it competes well with higher-end models that cost quite a bit more. Additionally, the phone comes with 8 GB of LPDDRX RAM, which is more than enough for everyday tasks.
The Infinix Zero 5G 2023 features excellent performance, much better than you would expect from a budget phone. The phone handles web browsing, texting and social scrolling seamlessly, and its quality display makes it ideal for watching videos. 
Even gaming is smooth and responsive, with the phone handling even some of the most demanding games in the Google Play Store.
The Dimensity 1080 processor, combined with 8GB of LPDDRX RAM, helps the phone maintain its performance under sustained loads. Plus, the phone doesn't heat up even during demanding tasks like gaming. 
Battery life and charging speed 
The Infinix Zero 5G 2023 is equipped with a 5000 mAh battery, which is a decent capacity, though not exceptional compared to modern phones. According to PCMark's battery test, the phone lasts for about 10 hours and 30 minutes. However, real-world usage experience may vary. Some users report that the battery drains much faster due to the combination of a large display and 120Hz refresh rate. However, the phone is still capable of lasting a full day with lighter use.
The Infinix Zero 5G 2023 comes with a 33W USB-C adapter included in the box for fast charging. While this is a lower bit than many competitors these days, it's still considered fast charging. During testing, the phone registered 22% charge in 15 minutes and 42% in half an hour from off. A full charge took just under 90 minutes.
Connectivity
The Infinix Zero 5G 2023 is equipped with a Dimensity 1080 chip that includes 5G support for both sub-6GHz and mmWave bands, providing users with lightning-fast download and upload speeds on the go. 
Additionally, the phone is equipped with Wi-Fi 6, Bluetooth 5.2 and GPS capabilities. However, it lacks NFC, which means it can't be used for contactless payment services like Google Pay.
As far as memory is concerned, the Infinix Zero 5G 2023 offers ample space with 256 GB of internal storage. This is enough for most users, but in case you need more space, the phone supports memory expansion via microSD card up to an additional 256GB. 
This feature gives users the flexibility to store more media files and apps without worrying about running out of space. 
Software experience 
The Infinix Zero 5G 2023 runs Infinix's XOS 12 skin on top of Android 12. Unfortunately, the software experience is the main reason not to buy the phone. It's a real departure from the so-called "stock" version of Android, and not in a good way. 
One of the first things you'll notice are the overly large app folders, with one of them, "Suggestions," on the home screen simply showing four of your recently used apps. 
There's also a lot of bloatware - pre-installed apps that you'll probably never use but can't uninstall. This includes the Palm Store, which offers nothing useful that isn't also available in the Play Store.
The Infinix version of the Google Discover feed, located to the left of the main home screen, is a far worse version of the real thing. Among its most notable features are a cluttered "Hot News" section (with almost every headline cut off) and a generic "Important Days" widget. Infinix even uses it to display motivational quotes that change with each scroll.
Infinix Zero 5G 2023 pricing
The Infinix Zero 5G 2023 is a budget phone that offers impressive specs, including 8GB of RAM and 256GB of storage. The guide price is USD 239 (approximately GBP 194/ EUR 219) for the phone however it is reasonable and competitive for the budget phone segment.
Conclusion: should you buy the Infinix Zero 5G 2023?
Overall, the Infinix Zero 5G 2023 is a decent phone, but it is not without its flaws. If you are looking for a phone with a balanced feature set and don't care much about the software experience, then this phone might be a good option for you. 
However, if you are looking for a phone with exceptional performance or features, then you may be disappointed.
In conclusion, the Infinix Zero 5G 2023 is a step up from the 2022 variant and offers great value for its price. However, the phone's limitations in key areas may make you think twice before buying it. 
Pros:
- Excellent performance
- Quality display
- Impressive main camera
- Reliable fingerprint sensor
- Good design
- Great display
- Amazing battery life
- Decent performance
- Good for gaming
Disadvantages:
- Inconvenient software
- Lack of ultra-wide or telephoto cameras
- Very slow software updates
- Average speakers
- Poor software
- Cameras could be improved
Infinix Zero 5G 2023 video review
Disclaimer: The information presented in this article is based on our team's personal experience with the Infinix Zero 5G 2023 and third-party sources. While every effort has been made to provide accurate and reliable information, readers should keep in mind that this is a subjective assessment. The writing of this article was not paid for or sponsored by Infinix.