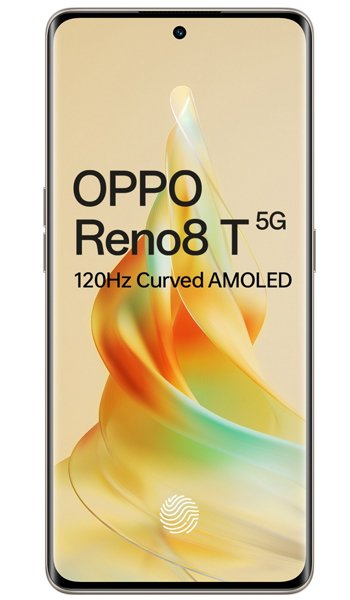 Intro
As someone who is constantly on the go and depends on my smartphone for just about everything, I'm always on the lookout for a device that ticks all the boxes: sleek design, powerful processor, high-resolution camera, etc. When I first heard about the Oppo Reno 8T 5G, I was intrigued by its impressive hardware specs and stylish curved design. After using the phone for almost a month, I can confidently say that I am thoroughly impressed with this latest addition to the Reno lineup. In this review, I will share my first-hand experience with the Oppo Reno 8T 5G and share my opinion on how it compares to other smartphones in its price range.
Before reading the full review, you can familiarize yourself with the detailed Oppo Reno 8T 5G specs or watch the video below the article.
Specifications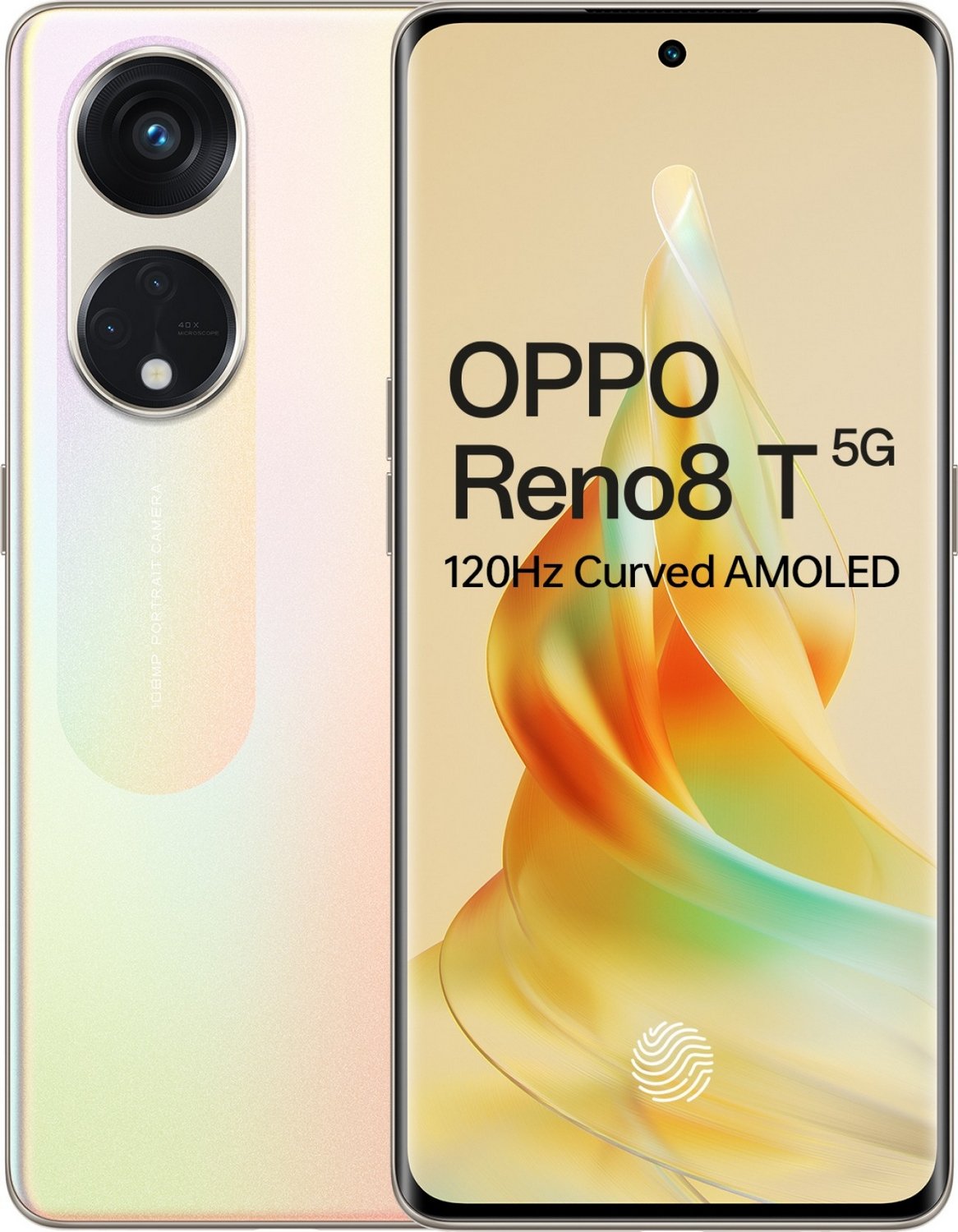 Release date: 2023, February 01
Colors: Black Starlight (Midnight Black), Dawn Gold (Sunrise Gold)
Dimensions: 162.3 x 74.3 x 7.7 mm.
Weight: 171 g.
Screen: 6.7" inc, 1080 x 2412, AMOLED
Camera : Triple, 108MP
Chipset: Qualcomm SM6375 Snapdragon 695 5G (6 nm)
CPU: Octa-core (2x2.2 GHz Kryo 660 Gold & 6x1.7 GHz Kryo 660 Silver)
Memory: 128GB 8GB RAM, 256GB 8GB RAM
Battery: 4800, Li-Po, non-removable
Network: GSM / HSPA / LTE / 5G
Operating system: Android 13, ColorOS 13
Sensors: Fingerprint (under display, optical), accelerometer, gyro, proximity, compass
Design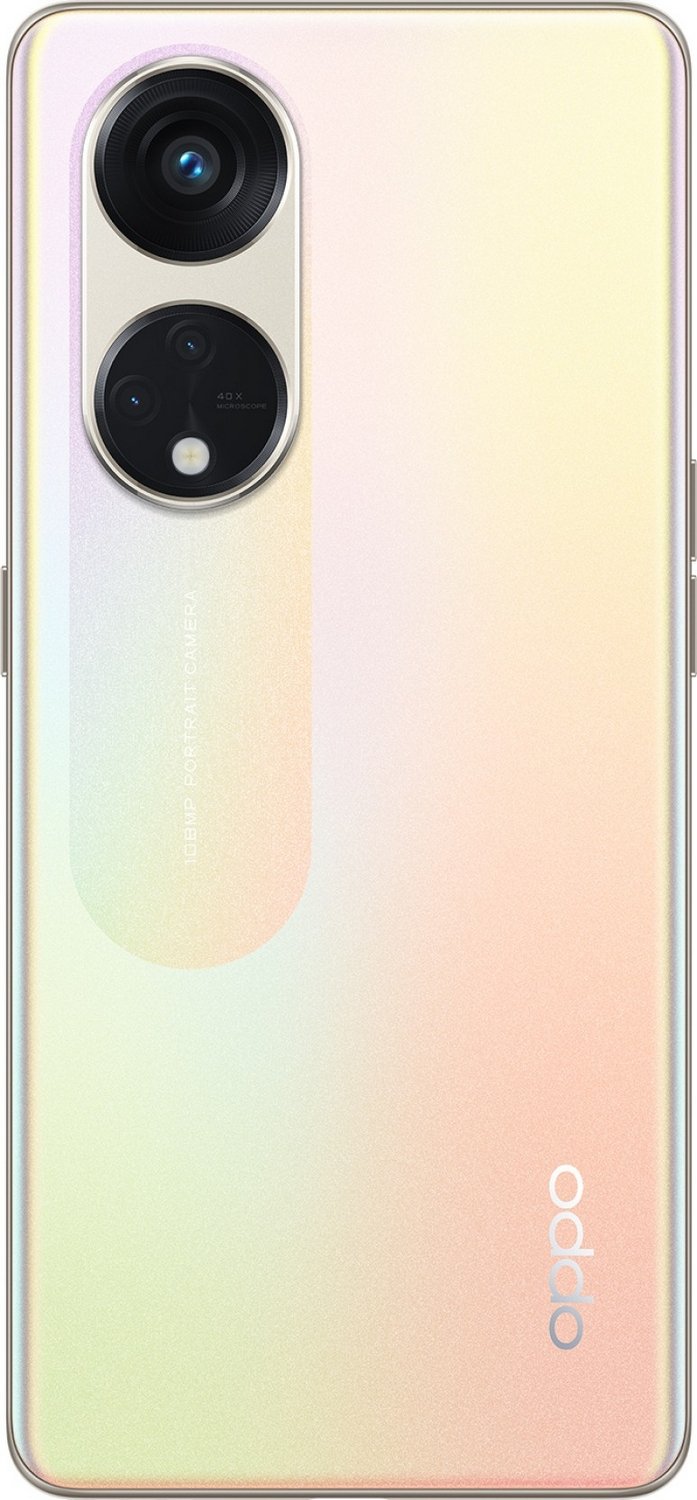 I must say that the Oppo Reno 8T 5G is absolutely stunning in terms of design. As soon as I caught a glimpse of it, I was impressed. The phone has a sleek, almost bezel-less design with a subtle curve on both the front and back. This not only makes it look amazing, but also comfortable to hold. However, this design has one drawback, which is that the phone can be quite slippery due to the thin rails.
The Oppo Glow coating is really unique and gives the phone an iridescent/glamorous effect. We can safely say that this phone will catch everyone's attention with its premium design and feel. What caught my attention was the triple camera which is housed in an oval shaped body. This design element gives the impression of a dual-lens setup, which I found quite interesting. The placement of the power button, volume rocker, speaker grill, microphone, Type-C port, and SIM card slot are quite functional and easily accessible. Moreover, there is an infrared sensor along with secondary microphones at the top of the phone.
I had a chance to review the Sunrise Gold version and I must say that it looks much better than the black variant. The phone's slim profile of 7.7 mm and its weight of 171 grams make it very comfortable to hold. The polycarbonate back with a matte finish doesn't retain fingerprint marks and the shiny part under the camera module adds to its beauty. Under different lighting conditions, the phone glows in different colors, further enhancing its aesthetics.
Overall, OPPO has done a fantastic job in realizing the design and build quality of the Reno 8T 5G. I couldn't find any flaws in it and I can safely say that this is one of the best looking phones in its price segment.
Camera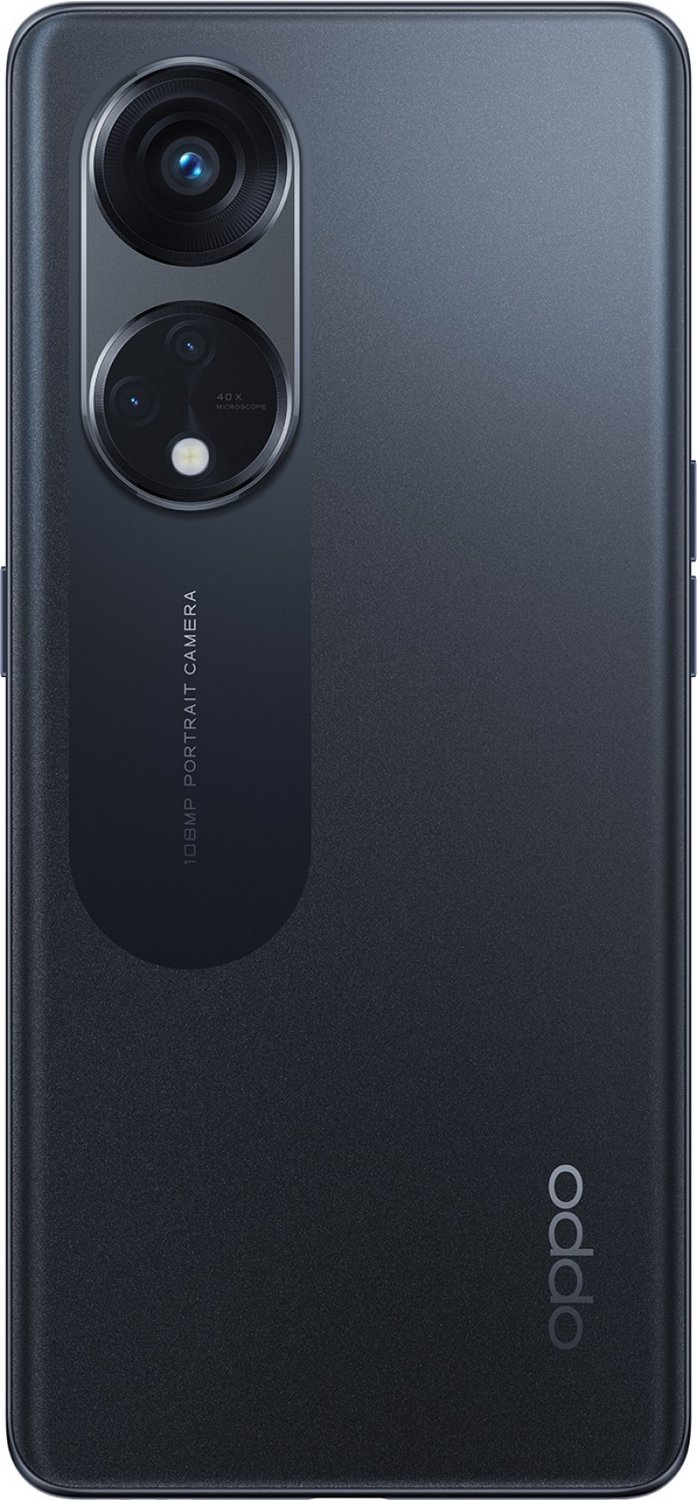 When it comes to the camera on the Oppo Reno 8T 5G, I have to say that I am impressed. The 108-megapixel main camera captures rich details and produces sharp, color-rich photos with good dynamic range. Even in daylight, the photos come out well without the highlights bleeding through. I especially like the fact that I can choose to take 12-megapixel photos with combined pixels or 108-megapixel photos for even more detail.
In low light, however, the camera has some difficulty, losing some detail and sharpness. This is where the night mode comes in handy, though it can sometimes make the photo look a bit unnatural with its aggressive brightness adjustments. Additionally, lens flare can sometimes be an issue when there are light sources in the frame.
The depth sensor and macro lens are nice additions, but I don't find them particularly useful for everyday use. The depth sensor helps create bokeh in portrait photography, but edge detection could be improved. On the other hand, the macro lens can capture microscopic images with impressive detail, but getting the perfect photo requires some effort.
When it comes to video, the quality is similar to that of photos, with good daylight detail and little difficulty in low-light conditions. The camera application itself is fast and smooth, but the focusing speed could be improved.
Overall, I'm pretty happy with the camera capabilities of the Oppo Reno 8T 5G. While it may not be the best in low light, it certainly provides impressive results in most other scenarios.
Display
I'm really impressed with the Oppo Reno 8T 5G's display. The 6.7-inch AMOLED screen reproduces vibrant colors, and the FHD+ resolution provides a great viewing experience. Whether I'm watching HD content on OTT platforms or playing games, the display quality is always top-notch. The phone even has Widevine L1 certification, which allows me to watch HD content on Netflix and Prime Video. 
One of the major improvements over the Reno 8 is the addition of dual speakers with stereo output. The audio output is outstanding and I can even increase the speaker level by 200% with Ultra Volume Mode.
I also appreciate the maximum display brightness of 950 nits, which makes viewing content outside a breeze. The color profile options, such as Vivid and Natural, are helpful in adjusting the display to my liking. The refresh rate options of 60 Hz and 120 Hz are perfect for my needs, although I wish there was an auto switch mode.
Overall, Oppo has really come through with the display on the Reno 8T 5G. Although this is an upper mid-range device, it offers a flagship-grade display with Dragontrail's AGC DT-Star 2 glass protection. The OLED panel is sharp, vibrant and offers deep black levels. I've used the phone to watch shows, movies, and play games, and have yet to be disappointed.
Performance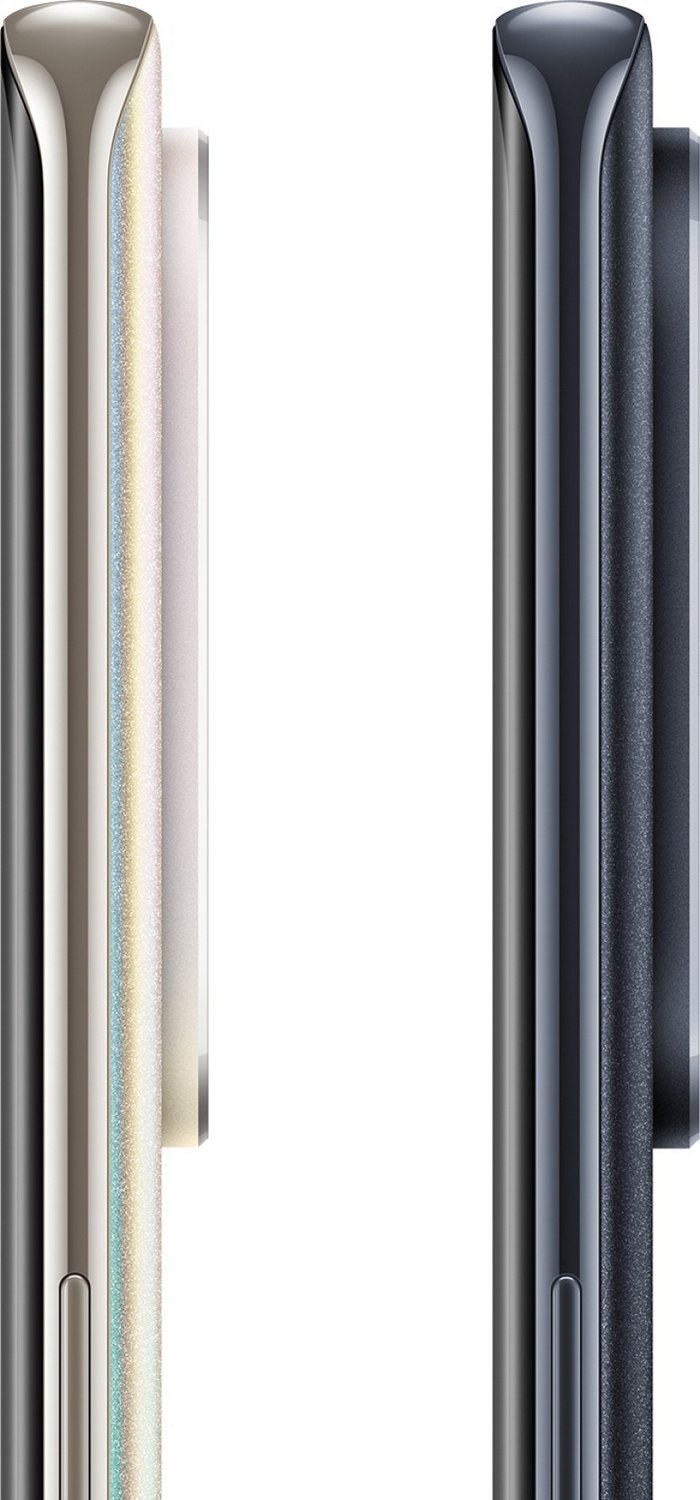 I've been using the Oppo Reno 8T 5G for a while now, and I have to say it's been a great experience so far. The Snapdragon 695 chipset may not be the fastest, but it handles most tasks well, and I didn't encounter any slowdowns or stutters while surfing the web, accessing my social media apps, watching videos, or making phone calls. The phone is equipped with enough 8 GB RAM and 8 GB virtual RAM which contributed to the smooth experience.
The 128 GB internal memory and the ability to add more memory with a microSD card are great additions, especially for those who need to store a lot of data on their devices. The dual-speaker set is loud and clear, and the fingerprint sensor works quickly, though it was hesitant at times.
I also tried playing some heavy games, such as COD Mobile, Genshin Impact and Asphalt 9, and the Reno 8T 5G handled them well with good frames per second at medium and high graphics settings. ColorOS has also come a long way, and the latest version is polished, secure and feature-rich. 
Overall, I'd say the Oppo Reno 8T 5G is a great mid-range device that's ideal for regular tasks, such as switching between social media and productivity apps. While it may not be built for hardcore gaming, the Snapdragon 695 chipset and 8 GB of RAM make it a reliable device for everyday use.
Battery
I've been using the Oppo Reno 8T 5G for a few weeks now and the battery life is impressive. With a 4800 mAh battery, the phone easily lasts more than a day with moderate usage. With regular use, I manage to get about six hours of screen time and only have to charge the phone at the end of the day.
What's even better is that it supports 67W SuperVOOC charging, which fills the battery in just about an hour. The phone ships with an 80W SuperVOOC charger in the box, but it's still great to know that the phone supports 67W charging.
I'm also impressed by Oppo's patented Battery Health Engine technology, which reportedly increases charge cycles to 1600. This means the battery will last much longer than other phones without significant degradation in quality.
Software
I've been using the Oppo Reno 8T 5G for a few weeks now and I have to say that the software is quite satisfactory. The phone runs on Android 13 based on ColorOS 13 which provides a smooth experience along with multiple customization options. I appreciate the fact that Oppo has promised two years of Android OS updates and three years of security updates for the phone. This assures me that my phone will remain up to date and secure for a significant period of time.
However, I really wish Oppo would cut the bloatware and unnecessary notifications from some of the pre-installed apps. In my opinion, apps should always ask for permission before showing notifications or popping up on the screen. On the positive side, I am happy with Oppo's ODialer, which offers an anonymous call recording feature that Google Dialer does not provide.
One of the things I really like about ColorOS 13 is the smart always-on display, which shows me relevant phone information even when the screen is locked. I also find the auto-pixelation feature quite useful when sharing screenshots of my chats, as it blurs the contact details to protect my privacy.
Price
Initially, I was hesitant to spend Rs 29,999 on the Oppo Reno 8T 5G, especially considering that there are other phones in the market with better processors and performance at this price. However, after using the phone for a while, I can confidently say that it is worth every cent. The balance between performance, battery life, camera and premium feel makes it a great all-round phone. Plus, the design is one of the best in its segment, and that's something that matters to me. Though if you're only looking for a high performance phone, then this might not be the right solution for you. Overall, I would recommend the Oppo Reno 8T 5G to anyone looking for a well-balanced smartphone in the price range of Rs 30,000.
Conclusion
In my experience with the Oppo Reno 8T 5G, I think it's a great all-round device with premium build quality, smooth experience and decent cameras. However, if you are a user who prefers gaming, this phone might not be the ideal choice for you.
One of the main highlights of the device is its design, which is sleek and modern. It has a great screen that offers a clear and vibrant display. The smooth overall experience makes the phone easy to use and navigate.
Despite coming with a high price tag of Rs 29,999, the Oppo Reno 8T 5G offers a balanced combination of performance, battery, camera and premium feel. So if you are in search of a phone under Rs 30,000 and want a versatile device, this phone could be a good choice for you. But for users who demand powerful performance, it may be advisable to explore alternatives. Overall, the Oppo Reno 8T 5G is a capable and well-designed piece of hardware that is definitely worth considering.
Pros
Quality craftsmanship
Good camera
Good battery life
Cons
Poor performance for the price
No wide-angle camera
Poor night shooting camera
Display does not support HDR
Oppo Reno 8T 5G video review
Disclaimer: The information presented in this article is based on our team's personal experience with the Oppo Reno 8T 5G and third-party sources. While every effort has been made to provide accurate and reliable information, readers should keep in mind that this is a subjective assessment. The writing of this article was not paid for or sponsored by Oppo.