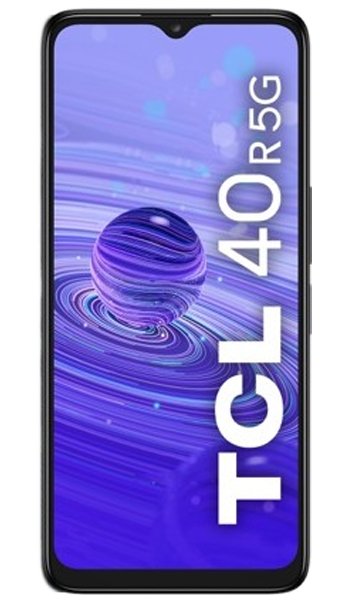 Intro
I was looking for an affordable smartphone with decent specifications and the TCL 40R caught my attention. Although I was a bit skeptical at first, I decided to give it a try and see if it lived up to expectations. From what I've read about the phone, it seems that TCL is trying to offer a budget phone with as many features as possible. 
Before reading the full review, you can familiarize yourself with the detailed TCL 40R 5G specs or watch the video below the article.
So, I got my hands on the TCL 40R 5G and I have to say it's pretty impressive for the price. Its 6.6-inch display with a 90 Hz refresh rate, 5000 mAh battery and triple camera make it a compelling choice within the mid-range smartphone market. In this review, I'll share my impressions of the TCL 40R and whether or not it provides excellent value for money.
Specifications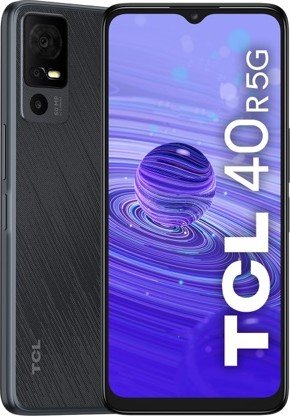 Release date: 2022, October 26
Colors: Stardust Purple, Starlight Black
Dimensions: 164.5 x 75.4 x 9 mm.
Weight: 192 g.
Screen: 6.6" inc, 720 x 1612, IPS LCD
Camera : Triple, 50MP
Chipset: MediaTek MT6833 Dimensity 700 (7 nm)
CPU: Octa-core (2x2.2 GHz Cortex-A76 & 6x2.0 GHz Cortex-A55)
Memory: 64GB 4GB RAM, 128GB 4GB RAM
Battery: 5000, Li-Po, non-removable
Network: GSM / HSPA / LTE / 5G
Operating system: Android 12, TCL UI 4.0
Sensors: Fingerprint (side-mounted), accelerometer, proximity, compass
Design

When I held the TCL 40R 5G in my hands, I immediately noticed how slim and sleek it looks. The back of the phone had an interesting etched curved pattern that reminded me of something you would see in space. 
I chose the pattern in black and it looked very professional. The casing is made of plastic so it feels lightweight. The engraved pattern on the back provides a decent grip.
Moving to the side, I noticed the lock button, which also serves as a fingerprint scanner. It works well and unlocks the phone almost instantly. On the same side, there is also a volume button. I liked that there's a matte border around the phone and a speaker grill at the bottom, as well as a USB Type-C charging port and headphone jack. Although it's not waterproof, which is a shame, the headphone jack is a rare feature that I appreciated.
The power button on the TCL 40R 5G isn't located where you'd expect it, which I found confusing at first. Instead of being on the top right, it is placed lower. However, the buttons generally feel stable and do their job. I find it interesting that the company has used a new camera module that gives the phone a unique and cool look. The TCL branding can be seen at the bottom of the phone.
Overall, the build quality of the TCL 40R 5G is quite elegant and you have a variety of options to choose from that provide an immersive holding experience. I liked that there is a microSD card slot under the cover so I can increase the memory if I want. The vertical camera on the back panel doesn't take up too much space. The face unlock feature and side fingerprint sensor provide adequate security options.
Camera
As for the camera on the TCL 40R 5G, I have mixed feelings. On the one hand, the 50-megapixel main sensor with f/1.8 aperture produces decent quality photos that aren't overly processed. However, the color saturation is a bit muted compared to higher-end phones, so if you like to edit your photos, you may need to add a bit more saturation later.
The housing for the three separate cameras on the rear panel is raised, which could potentially cause scratches if laid on the wrong surface. 
The 2-megapixel macro sensor and 2-megapixel depth sensor produce decent photos, but don't expect to win any photography awards with them. The close-up macro shots left me wanting more, especially compared to my Google Pixel 7.
The selfie camera has an 8-megapixel sensor with an f/2.0 aperture, and I was impressed with the separation in the background of my selfie image thanks to the camera's built-in facial recognition software. However, the colour saturation felt muted and I would have preferred more vibrant colours.
The camera's app features a standard auto mode, a video mode that shoots 1080p at 30fps, a portrait mode that creates photos with a shallow depth of field, and a pro mode with access to ISO, shutter speed, white balance, and manual focus. AI algorithms select the best images based on sharpness and pose in TCL's "One Shot" feature, and AI tracking increases shutter speed to capture fast-moving images.
Overall, while the TCL 40R 5G's camera isn't the best, it's certainly acceptable. The photos aren't super detailed, but they're decent enough to add to your social media feeds. Low-light photos are disappointing, but daylight shots have fine detail and impressive colors. If you're looking for a budget phone with an average camera, the TCL 40R 5G might be worth a look.
Display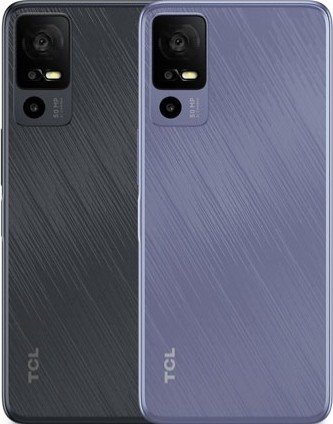 As for the TCL 40R 5G's display, I have mixed feelings. On the one hand, the 6.6-inch IPS LCD screen is sharp and bright with 720x1618 resolution and 1500:1 contrast ratio. The 20:9 aspect ratio is perfect for watching movies and gaming, and the display offers a maximum refresh rate of 90 Hz, which is a nice addition. Additionally, access to TCL's NXT Vision software, which includes image, video, and gaming enhancements, offers a level of customization I really appreciate.
However, the display does have some noticeable flaws. The brightness of 400 nits, while good for normal outdoor use, may not be enough on particularly bright days. And while the V-shaped display is unobtrusive, the 720p resolution isn't as crisp as the 1080p screens found in other phones. I also noticed that there is no protective coating on the screen, which is a bit disappointing.
Overall, despite its limitations, the TCL 40R 5G's display is usable and with the right settings using NXT Vision can be quite enjoyable for streaming, gaming, and web browsing. However, if a high-resolution screen with maximum brightness is a priority for you, you might want to look for another model.
Performance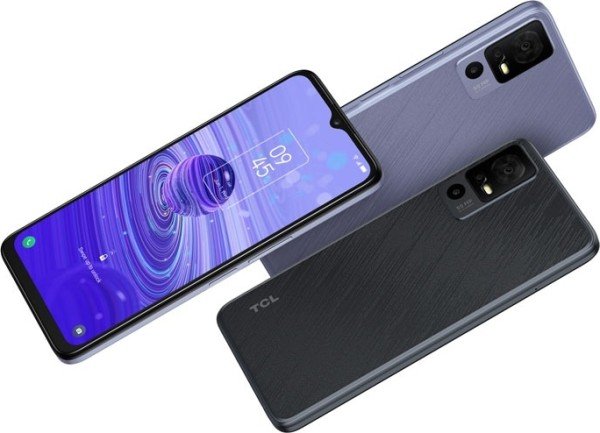 In terms of performance, the TCL 40R 5G is a decent smartphone that can handle everyday activities with ease. With the MediaTek MT6833 Dimensity 700 chipset, I was able to enjoy smooth 5G connectivity and decent performance. However, I wouldn't recommend this phone for advanced gaming sessions as the processing power is limited to 2×2.2GHz. However, the phone provides enough power for impressive daily usage.
One of the aspects that really impressed me was the GPU configuration, which upped the visual aspect to some extent. The refresh rate of 90Hz also brought a decent touch response. Additionally, the latest Android 12 custom skin based on the TCL UI 4.0 provided a different look compared to the stock Android UI, and there were several options to customize settings in the interface. However, there were also a few bloatware applications in the interface.
The TCL 40R smartphone is equipped with 4 GB of RAM which provides compelling performance for day to day activities. As for internal storage options, I had the option to choose between 64GB and 128GB eMMC 5.1 space and also expand the storage with the shared SIM slot option if needed.
Benchmark tests showed the phone's performance to be average, but capable enough to check Facebook notifications or scroll through Instagram. 
As for gaming performance, the phone scored 1205 points on the 3DMark test with an average frame rate of 7 on its recommended Wildlife test. While it's not great, it's not bad considering the benchmark test pushed the phone's resolution to 1440p.
Overall, the TCL 40R 5G is a mid-tier smartphone that delivers decent performance for everyday activities.
Battery
As someone who values battery life above all else in a smartphone, I was pleased to see that the TCL 40R 5G has a battery with a whopping 5000 mAh capacity. This means I can use my phone for long periods of time without worrying about having to constantly charge it. In fact, I was able to get through a full day with moderate use and still have some battery life left.
One thing to note is that the included charger is only rated at 15W, which isn't the fastest charging speed. However, I was able to fully charge it in just a few hours, which is more than enough for my needs. The only downside is that the included USB-C cable is quite short, but that's a relatively minor issue.
I was also pleased to discover that the TCL 40R 5G has a smart charging feature that helps extend battery life by charging it slowly overnight. This means I don't have to worry about overcharging the battery or reducing its overall life.
Overall, I am very pleased with the battery performance of the TCL 40R 5G. Thanks to its large capacity and smart charging features, I can use my phone with confidence, knowing that it will last me all day and beyond.
Software
The phone runs Android 12 with TCL UI 4.0 skin, which provides a seamless and responsive user interface. Although it's not the latest version of Android, I didn't notice a significant difference between it and Android 13. I also learned that the TCL 40R 5G is likely to support the latest Android update as other TCL phones, such as the TCL 30 5G and TCL 20 Pro 5G, have received the Android 13 update. The app drawer search feature in Android 13 would be a great addition to the TCL 40R 5G.
One of the best things about TCL UI 4.0 is the categorization of the main menu, which makes it easier to find specific apps. For example, communication apps are in the "Communication" category and media related apps are in the "Media" category. I appreciate this feature because it saves time from endlessly scrolling through installed apps.
Navigating through the various apps is also quite smooth and I've never experienced lag or stuttering. 
In terms of blocked software, there isn't much to complain about in the TCL 40R 5G. There are some apps available that you can use to free up used memory, send feedback or troubleshoot issues, check battery status, and track heart rate and steps.
Customization options like widgets, backgrounds, buttons or gesture controls are also available to personalize your phone. These features are standard on Android, but it's always great to have them just a few taps away. Overall, I had a pleasant experience using the TCL UI 4.0 and would definitely recommend this phone to anyone looking for a budget option.
Price
I was surprised by the price of the TCL 40R 5G smartphone. Priced at USD 240 (Rs 19,490 in India) approximately, this budget 5G phone looks like an amazing deal. Compared to other 5G phones in the market, the TCL 40R 5G is impressively affordable.
I was also happy to learn that a 128 GB version will be available, although the price of this model is not yet known. Nonetheless, the 64 GB version seems more than enough for this price.
Conclusion
In conclusion, I have to say that the TCL 40R 5G offers a great experience at a reasonable price. However, as I have read from various sources, it is not the ideal phone for everyone. Personally, I was impressed with the phone's performance, especially its camera which provided some great photos. 
However, I think it's worth mentioning that it does have its flaws. The biggest drawback in my opinion is the lack of an ultra-wide angle lens. Additionally, the resolution is only 720p, which is not good if you watch a lot of video content, and the loading is slow.
But if you're not looking for the latest and greatest phone and just need a device to keep up with your social media profiles, the TCL 40R 5G is an excellent option. The phone felt quite sturdy in my hands despite its plastic casing, and considering the price, I'm not too surprised it didn't come with a case. Overall, I think this is a great buy for those looking for a budget phone with solid performance. But if you're looking for something more premium, you'll probably want to look at other models.
TCL 40R 5G video review
Disclaimer: The information presented in this article is based on our team's personal experience with the TCL 40R 5G and third-party sources. While every effort has been made to provide accurate and reliable information, readers should keep in mind that this is a subjective assessment. The writing of this article was not paid for or sponsored by TCL.