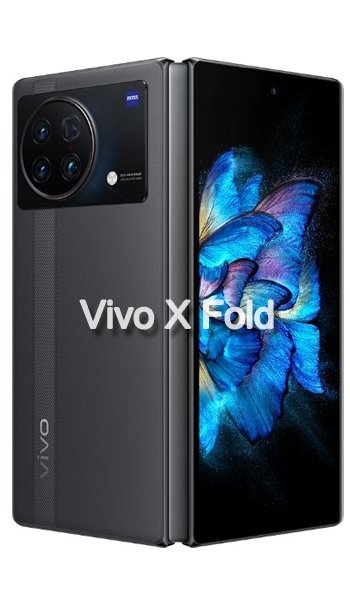 Intro
I recently got my hands on the vivo X Fold - a long-awaited smartphone with a foldable screen. As soon as I heard that two German brands - Zeiss and Schott - were involved in the manufacturing process, I was intrigued. As an avid smartphone user, I couldn't wait to experience the Sino-German friendship first hand and see if this expensive import was worth the hype. After trying it out, I can confidently say that the vivo X Fold is one of the best foldable phones for 2022. With its impressive display and flagship cameras, there are a few things that make this phone stand out. In this review, I will share my personal experience and highlight the features that impressed me the most.
Before reading the full review, you can familiarize yourself with the detailed vivo X Fold specs or watch the video below the article.
Specifications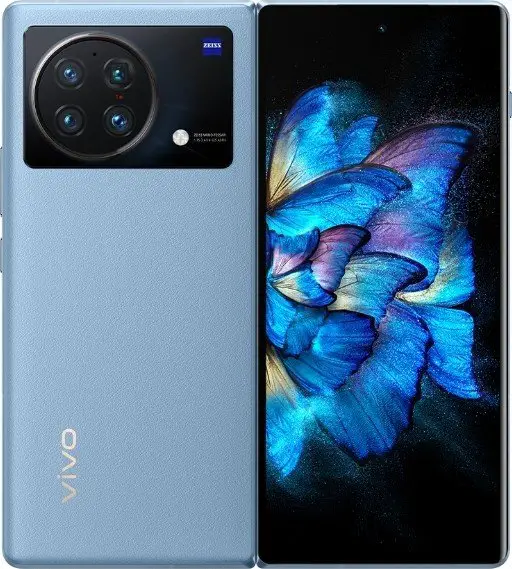 Release date: 2022, April 11
Colors: Black, Blue
Dimensions: 162 x 74.5 x 14.6 mm.
Weight: 311 g.
Screen: 8.03" inc, 1916 x 2160, Foldable LTPO AMOLED
Camera : Quad, 50MP
Chipset: Qualcomm SM8450 Snapdragon 8 Gen 1 (4 nm)
CPU: Octa-core (1x3.00 GHz Cortex-X2 & 3x2.50 GHz Cortex-A710 & 4x1.80 GHz Cortex-A510)
Memory: 256GB 12GB RAM, 512GB 12GB RAM
Battery: 4600, Li-Po, non-removable
Network: GSM / CDMA / HSPA / CDMA2000 / LTE / 5G
Operating system: Android 12, Origin OS Ocean
Sensors: Fingerprint (under display, optical), accelerometer, gyro, proximity, compass, barometer
Design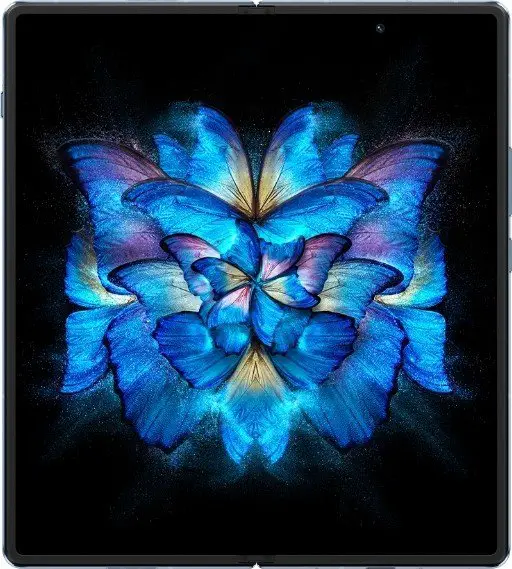 As soon as I laid eyes on the vivo X Fold, I knew it was a unique phone. What really caught my attention was the fact that it can fold in half, turning it from a regular phone into a tablet. 
First of all, the design of the vivo X Fold is stunning. It has a sleek, modern look that really stands out. The back of the phone is made of vegan leather, giving it a luxurious feel and it's very comfortable to hold. I especially like the decorative stripe that runs vertically along the body with a slight offset to the left, giving it a unique feel.
The Vivo X Fold also has an aluminum frame that gives it a solid and quality feel. The Xensation Alpha protective glass from Schott makes it durable and scratch resistant, which is good since the phone is quite heavy at 311g. And while it may not be as big as the Microsoft Surface Duo 2 when fully open, it still has a substantial screen that's great for watching videos and browsing the web.
However, there is one design issue that I can't ignore. The hinges on the vivo X Fold are not covered, which means water and dust can easily find their way inside. Even though the hinges close perfectly fine, it's something I wish vivo had thought of, like Samsung managed to do with the Galaxy Z Fold 3.
Camera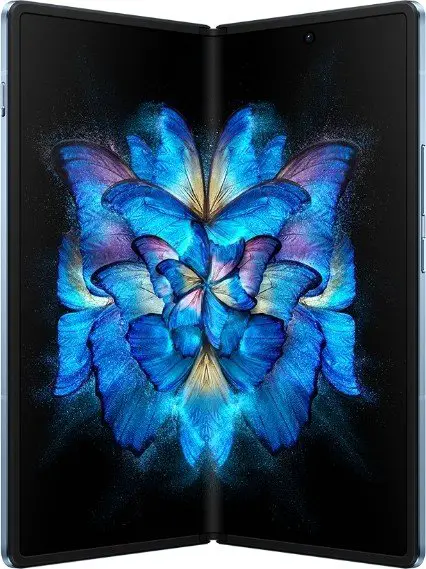 When it comes to the camera on the vivo X Fold, I have to say I'm thoroughly impressed. The main 50 MP camera from Samsung, optimized with Zeiss, captures vivid colors and a good amount of detail. Although the images could be a bit sharper, overall I'm pretty happy with the results. Even in low-light situations, image sharpness remains mostly good, and dark areas are sufficiently brightened.
One of the standout features for me is the periscope camera with optical image stabilization. I was able to capture impressive photos at 18x magnification with minimal quality loss. The 12 MP macro shots are also fantastic, with the 2x optical zoom allowing for super close and detailed images.
The 48 MP wide-angle camera is decent, but I wouldn't recommend zooming in on images too much lest the detail presentation diminish significantly. However, I do appreciate the flexibility of the camera settings and the good photos that can be taken with it overall.
Video recording is also good, with the main camera able to record at 8K at 30fps and allowing the use of the periscope and wide-angle lenses while recording at lower resolutions. The autofocus works very well and even videos in low light come out decently.
The two front-facing cameras are also noteworthy, with the different fields of view and manufacturers contributing to this. While the external selfie camera paints details quite softly, the internal selfie camera sharpens them more. Overall, both can take good selfies.
With features such as Zeiss optics, Zeiss T* lens coating, dual LED flash, panorama, OIS, optical zoom, digital zoom, and gyro EIS, the vivo X Flip's camera capabilities really stand out. Overall, I'd say this is the best foldable camera smartphone on the market right now - an excellent buy for all photography enthusiasts!
Display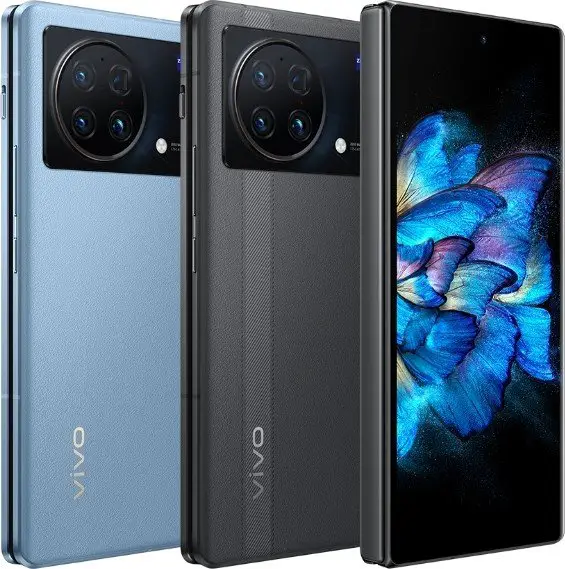 As soon as I opened the vivo X Fold, I was struck by its innovative design and impressive displays. With two different screens, I was excited to see how each would perform and I was not disappointed.
First, the front display immediately caught my attention with its AMOLED screen and 2120 x 1080 pixel resolution. The 21:9 aspect ratio was perfect for scrolling through documents and websites, and the 120 Hz refresh rate made everything look smooth and seamless. Plus, the anti-reflective properties made it easy to use even in bright sunlight.
However, the real star of the show was the foldable main display. When I unfolded the phone, I was greeted by an 8.03-inch AMOLED panel with a resolution of 2160 x 1916 pixels. The 9:8 aspect ratio makes it ideal for multitasking, and the 120Hz refresh rate and HDR10+ make everything look stunning. Even better, the crease in the center of the screen was barely noticeable and didn't detract from the overall viewing experience.
Unfortunately, the brightness sensor was a bit problematic and I had to adjust the brightness manually in strong ambient light. However, the color reproduction was quite accurate and made up for this small issue.
Overall, I found both displays to be incredibly impressive and useful in their own way. The external display was great for quick tasks, while the internal display gave me plenty of room to work on more complex projects. The perforated design was elegant, and the rear camera as a selfie camera was a smart move on vivo's part. If you're looking for a phone with impressive displays and a unique design, the vivo X Fold is definitely worth a look.
Performance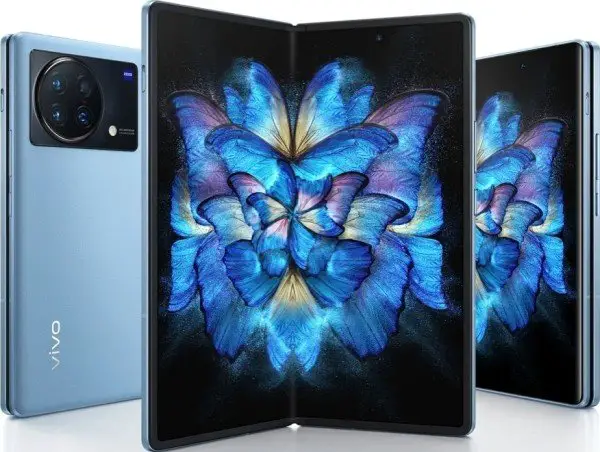 As someone who has used the vivo X Fold, I can confidently say that its performance is impressive. Thanks to its Snapdragon 8 Gen 1 chip, the X Fold can run multiple apps smoothly at the same time without any lag. And even when playing graphically intensive games, the X Fold performs exceptionally well without a hint of lag.
As for the heat generated by the SoC, the X Fold manages to keep it at a comfortable level during heavy usage. This is a big plus, as overheating can be a big problem for many smartphones.
The X Fold's stereo speakers are also worth noting. They are located at the top and bottom of the phone's frame and provide good sound quality. Although the sound may be more powerful, it is still sufficient for casual music listening. 
Battery
When it comes to the vivo X Fold's battery, I have to say I'm thoroughly impressed. With the ability to charge at a maximum of 66W via a cable, I manage to achieve a full charge in just under 40 minutes! And for those who prefer wireless charging, the phone can be charged wirelessly at 50 W, which is equally impressive.
As for battery life, I have to admit to having to make some concessions because of the dual display and large surface area. However, the vivo X Fold managed to last an impressive 11:38 hours with its 4600 mAh battery in our Wi-Fi test with brightness set to 150 cd/m2. That means the phone will certainly last a typical work day without worrying about running out of battery.
Software
I had the opportunity to test the Vivo X Fold's software, and I have to say it's a mixed experience. The phone is equipped with Origin OS Ocean, which is based on Android 12 but is heavily geared towards the Chinese market. However, with language options like English and German, it is still accessible to those who don't speak Mandarin. Additionally, Google services can be enabled via an option in the account menu, making it easier to download apps from the Google Play Store.
The phone's two fingerprint sensors located below the display work very well and are very fast and accurate even when the screen is off. Two-dimensional facial recognition is also available if you want to use it, though it's not as secure.
However, the software experience is not without its flaws. Some apps don't work as well on the foldable screen, and multitasking with the foldable screen is not optimal. However, this is something that can be fixed with a software update, so hopefully Vivo will release one soon.
Price
As someone who recently had the opportunity to try out the vivo X Fold, I have to say that I was blown away by the technology put into this device. However, I can't deny that the price might be a bit high for some users.
For a direct purchase of the vivo X Fold, buyers can expect to pay a starting price of 1799 USD for the 12 GB + 256 GB storage option. If you're looking for a bit more storage, the 12GB + 512GB model is priced at 1,999 USD.
Conclusion
In conclusion, I have to say that the vivo X Fold certainly impressed me. As someone who appreciates both style and functionality, I have to say that this phone provides everything you need. The foldable design isn't just a gimmick, it actually enhances the user experience. The AMOLED screens are vibrant and well calibrated, and the camera is absolutely fantastic. I especially appreciate the flexibility of the zoom levels while recording video. I wish the phone supported Wi-Fi 6E and was waterproof, but overall these are minor complaints.
However, I occasionally ran into language barriers in the software and some issues with the screen brightness sensor. Battery life is also not as long as I'm used to with traditional smartphones, but that's normal for foldable devices at the moment.
Overall, I would definitely recommend the vivo X Fold to anyone looking for a high-quality foldable phone. While it may come with a high price tag, it's clear that this phone is worth the investment, especially if you value unique design and top-notch specs.
Pros:
5G and NFC capabilities: The smartphone is equipped with advanced connectivity features.
Battery life: Users can expect decent endurance from the device.
Fast Charging.
Wireless charging: Offers 50W fast and 10W reverse wireless charging.
Display: Foldable LTPO AMOLED display with HDR10+ support.
Operating System.
Video recording: 8K video recording with gyro EIS is possible.
Telephoto camera: It has a periscope telephoto camera with 5x optical zoom.
Camera performance.
Refresh rate: 120Hz display for smooth visuals.
Processor: Powered by a flagship processor for peak performance.
Security and extras.
Disadvantages:
Lack of protection: No Gorilla Glass protection for the display.
Selfie camera limitations.
Storage: No micro SD card slot available.
-Durability: Water and dust resistance features are missing.
Weight: The smartphone is relatively heavy.
Selfie camera: The front camera lacks Gyro-EIS.
Price: The device may prove expensive for the common consumers.
vivo X Fold video review
Disclaimer: The information presented in this article is based on our team's personal experience with the vivo X Fold and third-party sources. While every effort has been made to provide accurate and reliable information, readers should keep in mind that this is a subjective assessment. The writing of this article was not paid for or sponsored by vivo.