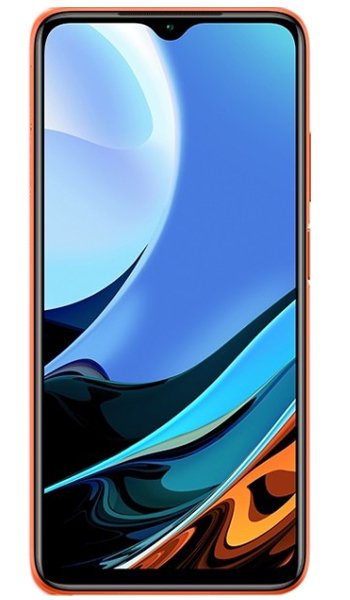 Intro
Xiaomi Redmi 9T is a version of the Redmi Note 9T 5G model and deserves your attention for several reasons. First of all, because you are a fan of Chinese smartphones at a reasonable price. In addition, the device has a 6.53-inch FHD + screen, Snapdragon 662 processor, 48-megapixel main camera and a battery with a capacity of 6000 mAh. Xiaomi Redmi 9T is positioned as a budget model and has something to compete with other phones in this class.
Before reading the full review, you can familiarize yourself with the detailed Xiaomi Redmi 9T specs or watch the video below the article.
Design
Except for the front panel, everything else in the body of the Xiaomi Redmi 9T is made of plastic. The back impresses with its unique surface, which has a matte texture. Interestingly, even after repeated touches on the panel, no fingerprints remain on it. This is a guarantee that the device will look representative at all times.
In the upper left corner of the rear panel of the Xiaomi Redmi 9T we see a rectangular block of cameras. It consists of four sensors and an LED flash. The volume button and fingerprint scanner are positioned on one side of the device. The latter works quite quickly, even if your finger is wet.
On the left side of the Xiaomi Redmi 9T are traditionally located the slots for SIM cards and MicroSD memory card.
The overall rating of the appearance of this Xiaomi model is high. The device is compact and light weight - less than 200 grams. It is available on the market in several colors - gray, blue, orange and green.
Display
Xiaomi Redmi 9T is a smartphone that belongs to all those models that meet the expectations of consumers who appreciate big screens. The device is equipped with a 6.53-inch display that supports high image resolution - 1080 x 2340 pixels. At the top, right in the middle, is the 8-megapixel front camera. The screen occupies 83.4% of the surface of the front panel, which is a good indicator. The pixels per inch are 395. The strength and durability of the Xiaomi Redmi 9T has been considered and it is equipped with protective glass Corning Gorilla Glass 3.
Since this is a budget smartphone, the screen refresh rate is only 60 Hz. This indicator means that the Xiaomi Redmi 9T will perform perfectly in normal tasks. The screen offers several modes of operation, including impressive reading mode, dark and light theme, night mode, color gamut adjustment and more.
Productivity
For smooth and reliable operation of Xiaomi Redmi 9T, a Qualcomm Snapdragon 662 processor is used, which consists of 8 cores with a maximum clock speed of 2 GHz. The smartphone boasts good performance. In the AnTuTu test it collects about 180,000 points.
Xiaomi Redmi 9T is suitable for people who like to play different games. It is equipped with an Adreno 610 graphics processor. No heat is noticed during prolonged use. In addition, it works extremely energy efficiently.
On the market you will find Xiaomi Redmi 9T in two configurations with 4 or 6 GB of RAM and 64 or 128 GB of storage. You can use an optional memory card up to 512 GB. Android 10 based on MIUI 12 has been chosen as the operating system. The smartphone will soon be upgraded to Android 11.
Xiaomi Redmi 9T supports dual-band Wi-Fi, Bluetooth 5.0, GPS and 4G. Its distinctive feature is the presence of an NFC module for contactless payments.
Camera
If you are looking for a smartphone with a quad rear camera, Xiaomi Redmi 9T meets that described. The main module is 48-megapixel and allows you to take quality photos during the day and also at night. It is complemented by an ultra-wide-angle 8-megapixel lens with a viewing angle of 120 degrees. The other two sensors are 2 MP each and are loaded with their own tasks. One measures depth and the other is intended for macro photography.
Recording video with the rear camera is done in 1080 pixel format at 30 frames per second. We see the same indicators with the front camera, which is 8-megapixel, single and equipped with an LED flash.
Autonomous work
Xiaomi Redmi 9T boasts a large battery. It has a capacity of 6000 mAh and provides up to 3 days of battery life. You can listen to music without interruption for 195 hours or have a 56-hour conversation. Watching videos will drain the battery for about 17 hours.
The manufacturer declares 28 days in standby mode. Thanks to the 18 W fast charging technology, you can recharge your Xiaomi Redmi 9T in about 2 and a half hours.
Conclusion
Xiaomi Redmi 9T will delight its owner with several definite pluses: affordable price, interesting design, quality and bright enough screen, good set of cameras, powerful battery, NFC module and decent battery life.
Xiaomi Redmi 9T video review