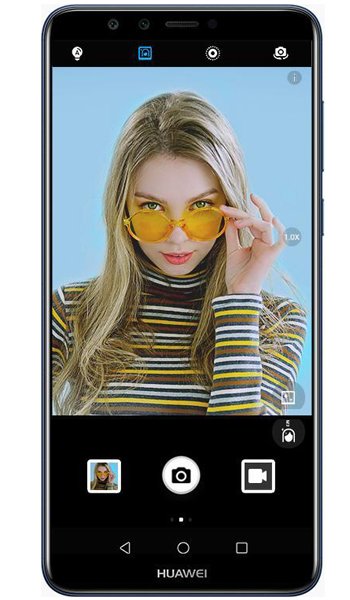 Intro
I've always been intrigued by Huawei smartphones, especially their latest release - the Huawei Y9 (2018). With its functional camera and quad-camera setup, I was curious to see how well it performs. So I decided to get my hands on this smartphone and see for myself if it lives up to my expectations. With an FHD+ screen with narrow bezels and a price tag of PKR 25,000, the Huawei Y9 (2018) definitely caught my attention. In this review, I will share my personal experience of using this smartphone and give my honest opinion on whether it is worth the investment.
Before reading the full review, you can familiarize yourself with the detailed Huawei Y9 (2018) specs or watch the video below the article.
Specifications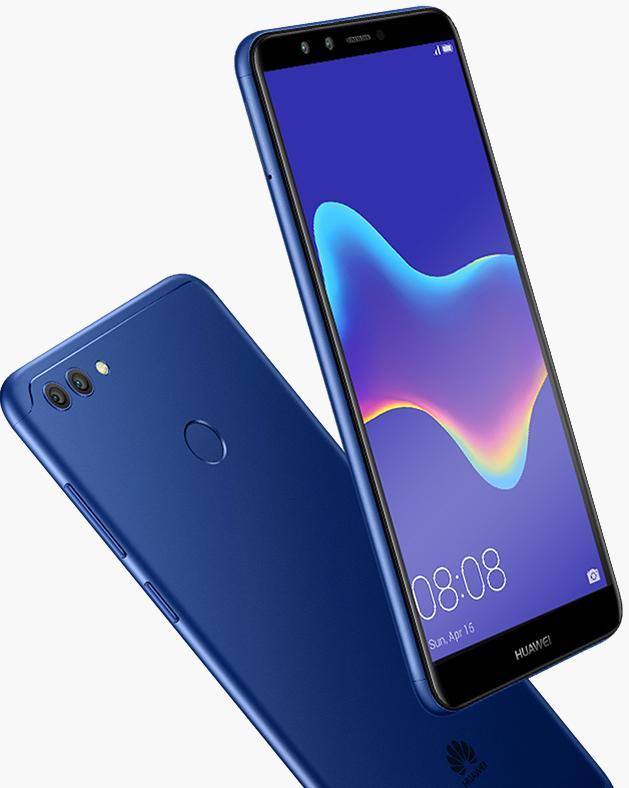 Release date: 2018, March
Colors: Black, Gold, Blue
Dimensions: 157.2 x 75.3 x 7.9 mm.
Weight: 170 g.
Screen: 5.93" inc, 1080 x 2160, IPS LCD
Camera : Dual, 16MP
Chipset: HiSilicon Kirin 659 (16 nm)
CPU: Octa-core (4x2.36 GHz Cortex-A53 & 4x1.7 GHz Cortex-A53)
Memory: 64/128 GB, 4 GB RAM 32 GB, 3 GB RAM
Battery: 4000,  Non-removable Li-Ion
Network: GSM / HSPA / LTE
Operating system: Android 8.0 (Oreo); EMUI 8
Sensors: Fingerprint (rear-mounted), accelerometer, gyro (market dependent), proximity, compass
Design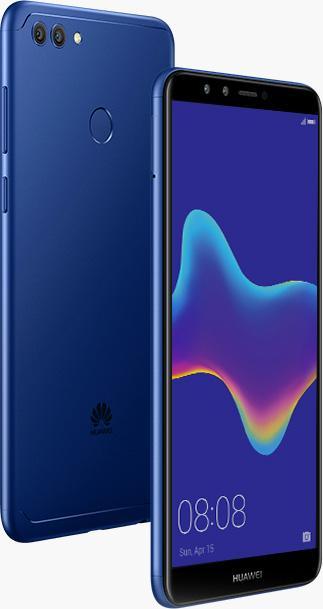 When I first caught a glimpse of the Huawei Y9 (2018), I was struck by its sleek and stylish design with a metal unibody. The antenna lines on the back of the phone contribute to its modern look, and its dimensions of 157.2×75.3×7.9 mm make it easy to use despite its weight of 170 g. I like how the fingerprint scanner is surrounded by a polished edge and how the antenna lines have a gradient effect, both of which give the phone a premium look.

The dual horizontal cameras located on the back of the phone, along with the LED flash in the top left corner and the fingerprint reader just below it, are positioned perfectly. I appreciate the fact that the fingerprint sensor is within comfortable reach without having to use both hands. The volume buttons and power button are located on the right side of the device and are very responsive.
For me, the left side SIM tray with two SIM card slots and a dedicated microSD card slot is a welcome feature. The base of the phone has a 3.5 mm jack, a micro USB charging port and a single speaker grill, which is great because not everyone owns a Bluetooth headset. 
One of the things I appreciate about the Y9 (2018) is that it doesn't have the notorious notch, but instead features a lightweight bezel at the top that houses the dual front-facing camera, earpiece, and standard sensors. The display has a 76.7% screen-to-body ratio, which is impressive.
The rear cameras are in landscape orientation and the fingerprint sensor is impressively fast. Overall, the Huawei Y9 (2018) looks like any other Honor smartphone and maintains premium build quality, even for a budget smartphone.
Camera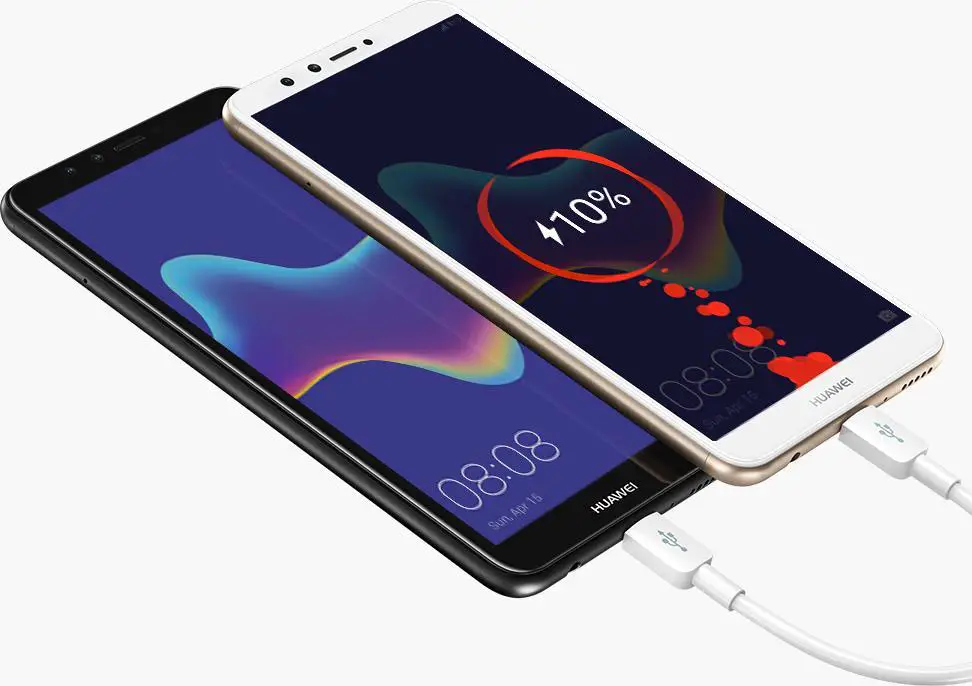 When it comes to the Huawei Y9 (2018)'s camera, I have to say that it is one of the highlights of this phone. The quad-camera configuration is quite impressive, with two rear cameras with 16MP+2MP resolution and two front cameras with 13MP+2MP resolution.
I tested out the camera and found that it's definitely better than the Huawei Y7 Prime 2018, though not as good as the Honor 9 Lite's camera setup. Colors are natural and the HDR mode enhances colors while keeping things looking realistic.
The camera also offers multiple modes like wide aperture, bokeh, and light painting that can help you get creative when taking photos. However, I found that the wide aperture mode can be a little frustrating as it makes it hard to distinguish the subject from the background and can result in blurring of the subject.
In terms of low light shooting, the camera performs decently. The loss of detail is noticeable but not unexpected given the price range of the phone. I was particularly impressed with the front camera, which takes great selfies with great sharpness and natural skin tones.
Overall, I think Huawei can definitely boast about the camera on the Y9 (2018). With a total of four cameras and multiple modes to play with, it's a solid choice for anyone who wants a good camera in a mid-range phone.
Display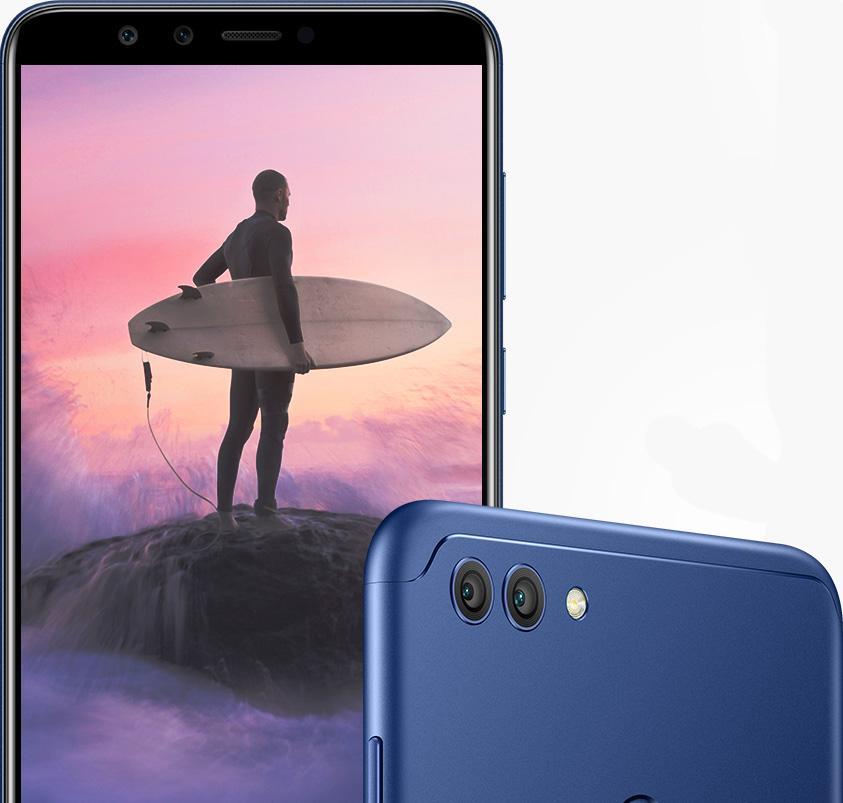 I was delighted with the display on the Huawei Y9 (2018). The 5.93-inch IPS LCD screen is huge and reproduces crisp and natural colors. I was particularly impressed with how the display doesn't have a noticeable blue tint like some of Huawei's other budget devices. The FullHD+ resolution and 18:9 aspect ratio made streaming videos and playing games a delightful experience.
Even under direct sunlight, the display performed very well, with accurate brightness tones. I found it a little harder to watch videos in direct sunlight, but that's to be expected with most smartphones. Overall, I think the Huawei Y9 (2018) has one of the best displays in its price segment, and I would recommend it to anyone who is in the market for a mid-range phone with a stunning screen.
Performance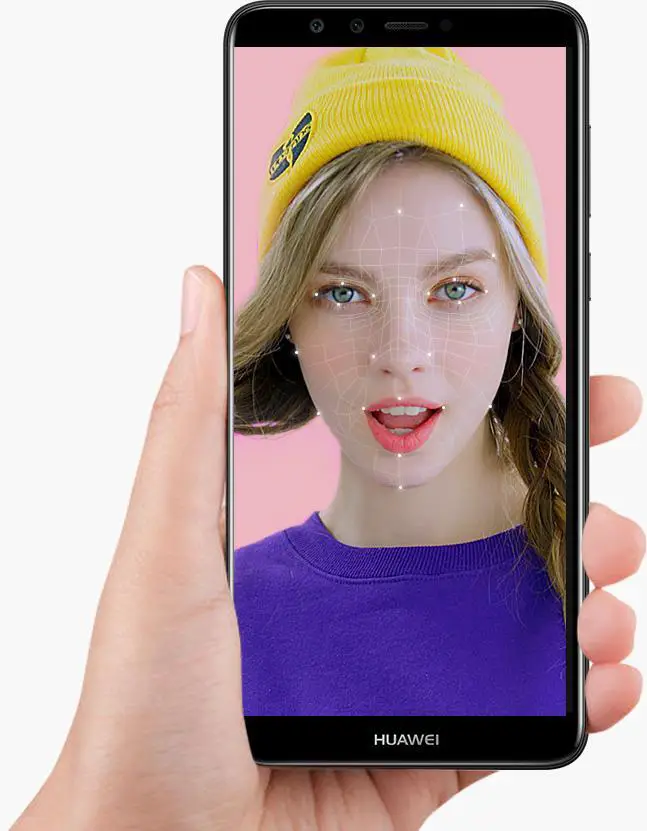 When I first got my hands on the Huawei Y9 (2018), I was excited to test its performance. This mid-range budget smartphone is powered by the HiSilicon Kirin 659, an octa-core chip (4×2.36 GHz Cortex-A53 and 4×1.7 GHz Cortex-A53) and a Mali-T830 MP2 GPU. I have to say I was impressed with its capabilities.
I used the phone for a week and it handled most of my daily tasks well. It was fast and responsive at simple tasks like navigating around the UI and launching apps. The 3 GB of RAM was enough to run multitasking tasks smoothly. I even played games like PUBG and Asphalt on medium graphics and they ran smoothly without any lag or performance issues.
The benchmarks show similar results as the scores are in the middle of the spectrum. Results from the Geekbench 4 app show better results than some of Samsung's older flagships. But I did notice some slowdown when multitasking with multiple tasks in the background. Though there were no visible slowdowns or performance bumps, which impressed me.
I did have one instance where it slowed down in the camera app, which was a bit frustrating. However for light use the phone performed extremely well and left no room for doubt or complaint.
With heavy use, the phone's performance dropped a bit and I noticed some processing gaps and stutters when playing heavy games like Modern Combat 5. The phone did heat up after intense gaming sessions and heavy usage, but the temperature rise was not unbearable.
Overall, the Huawei Y9 (2018) is a powerful phone for its price range and I was impressed with its performance. It handled most of my daily tasks with ease and even gaming ran smoothly. If you're looking for a budget smartphone that won't let you down with its performance, the Y9 (2018) is definitely worth a look.
Battery
When it comes to the battery life of the Huawei Y9 (2018), I have to say that I'm thoroughly impressed. I'm someone who relies heavily on my phone throughout the day, whether it's for work or play. The phone's large 4000 mAh battery is definitely its strongest feature. I never have to worry about my battery dropping in the middle of the day, even with heavy usage.
However, I must mention that the phone's charging time is a bit worse. It took almost 3 hours to fully charge the battery from 0% to 100%, which is significantly longer compared to other phones on the market. The lack of fast charging is disappointing, but I can forgive that due to the phenomenal battery life.
I put the phone's battery life to the test by running two scenarios - light usage and heavy usage. During the light usage test, the phone consumed only 11% of the battery in 1 hour, which is excellent. I managed to get through a full day with only episodic use, which is impressive. During the heavy usage test, I played power-intensive games, video streamed, made video calls, and downloaded large files with the brightness turned up all the way and the phone connected to an LTE network. Despite these intense activities the battery drained by only 17% in 1 hour which is great.
I should note that using the phone did not involve playing games, but I did engage in other intense activities such as scrolling Instagram, watching YouTube videos, and playing PUBG. However, the phone's battery managed to last me through the day with ease. I usually had 20% or more battery left at the end of the day.
Overall, I am thoroughly impressed with the battery life of the Huawei Y9 (2018). With its large 4000 mAh battery, it can easily last 2 days under normal use and even more than a day under heavy use. This is definitely one of the best phone batteries I have ever come across.
Software
As someone who has had the opportunity to use the Huawei Y9 (2018), I have to say that the software on this phone is impressive. Coming with Android Oreo 8.0 coupled with EMUI 8.0, the user experience is smooth and even exceeds my expectations.
One of the best features of EMUI is the Game Suite. This option allows you to play games without any interruptions. When an incoming call arrives, a short notification is simply displayed at the top of the screen without interrupting the gaming experience. The voice is redirected to the speaker when you answer the call, so the game continues to run smoothly.
I also appreciate the Simple Mode feature, which you can access by going to Settings > System. This feature displays your home screen in tile form with a relatively larger font, which can be especially useful for the visually impaired.
In terms of customization, Huawei has made some improvements, such as the option to enable the app drawer and change themes. However, the icons still look garish for my taste.
EMUI has also included many features such as power saving mode, backup and restore, data transfer, three-finger screenshot and more. It even comes with Huawei health and a built-in pedometer that counts your steps.
What impressed me the most are the gestures for the fingerprint sensor. You can use them to seamlessly navigate the gallery, notification bar, and other features.
Overall, the Huawei Y9 (2018) has efficient and powerful software that delivers excellent performance, making it a solid choice for anyone looking for a reliable and user-friendly smartphone. While there may be a slight lag when sifting through the multitasking view or opening new apps, it's not enough to detract from the way the software completes the experience.
Price
The first thing that caught my attention was the price - for just Rs 25,900, this phone offers very good value for money. Compared to the Nova 2i, it offers similar specs but at a slightly lower price.
Conclusion
After using the Huawei Y9 (2018) as my daily phone for a few weeks, I can confidently say that this is a great mid-range smartphone that offers good price-performance ratio. I was impressed with the design of the phone, especially the large display which was a pleasure to use for watching videos and browsing the web. The battery life was also impressive, lasting me for the whole day, even with heavy use.
While performance was decent for everyday tasks, I did notice a bit of lag when trying to run multiple apps or play graphics-intensive games. For the average user, however, this shouldn't pose a serious problem.
The camera performed well in Auto and HDR modes, but I was disappointed with the Bokeh Mode and Wide Aperture features, which failed to live up to my expectations. However, I appreciated the various useful features that came with EMUI, though I personally prefer stock Android.
Overall, the Huawei Y9 (2018) is a solid choice if you're looking for a good mid-range smartphone at a reasonable price. The camera, battery, and design make this phone worth considering, even with its minor flaws. If you're a heavy gamer or need a flawless camera, you might want to consider other options in the same price range, but for the average consumer, the Huawei Y9 (2018) is definitely worth a look.
Pros:
High capacity 4000mAh battery
Face unlock
Very good cameras
Cons:
Lacks fast charging
No USB-Type C port
Slow processor
Huawei Y9 (2018) video review
Disclaimer: The information presented in this article is based on our team's personal experience with the Huawei Y9 (2018) and third-party sources. While every effort has been made to provide accurate and reliable information, readers should keep in mind that this is a subjective assessment. The writing of this article was not paid for or sponsored by Huawei.